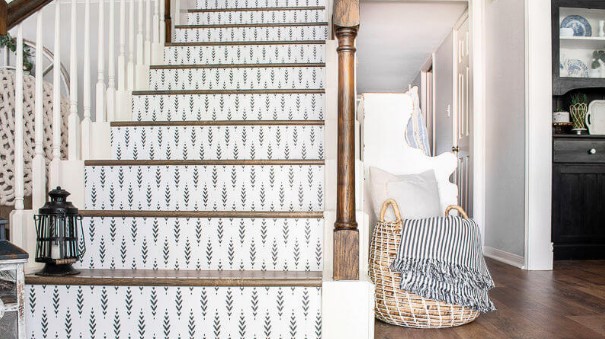 Staircases might be essential in homes with more than one floor, but that doesn't mean that when designing them, they have to be made merely functional. In fact, staircases, when designed and made right, can make a significant visual impact in any home, and be a real thing of beauty.
If your stairs are drab and underwhelming, why not renovate your staircase and turn it into a statement piece? Here are 5 great ways to do exactly that:
From glass staircases to bespoke wooden staircases, sometimes the only way your home's stairs can ever make a statement, is by totally transforming them. If your staircase is currently drab and uninspiring, or perhaps it's not as functional as it could be, talk to a local company specializing in staircases, about the many ways to bring yours to life by completely redesigning them.
There is often an odd shaped space beneath a staircase, and aside from turning it into a cubby hole for your kids and/or pets to use, it's invariably a wasted space, serving no real purpose. However, with the help of an experienced joinery company, that space could soon become used to store any number of items that are cluttering up other spaces in your home, or if big enough, turned into a small office?
Go for carpets or runners
If you want to renovate your staircase but your budget is low, then you could skip adding carpets or runners altogether, and paint your stairs, instead. Whether you go bold and opt for a bright, primary colour, or choose something more subtle that will blend in with the rest of your home; the choice is yours. However, if your budget is a little bigger, you could choose to carpet your stairs and make them soft and squidgy underfoot. As with paint, you can choose a statement colour carpet, or go for a more neutral shade. If your budget is a bit more flexible and you really want your staircase to make a statement, stair runners are the way to go. Just be sure to have the runners fitted by a professional; this is not your average DIY project!
Change the railings/banister
From the simple act of painting your railings or banister to elevate the staircase and make it stand out visually, to changing it completely, if you can't afford to renovate your entire staircase, paying attention to this aspect of it can also make a significant impact. If your staircase currently has wooden spindles or a wooden banister, consider modernizing them by replacing them with wrought iron or glass.
It's important that your staircase is illuminated when it needs to be, for safety purposes, but that doesn't mean that the lighting you choose, can't make a statement and be used to highlight the space above your stairs. From pendant lights that hang down on a long cable above the staircase, to lights placed along the base of every step, there are plenty of ways to use lighting to emphasize a recently renovated staircase, or simply to bring some focus to what is an often neglected space in the home.
Don't let your staircase be an afterthought. With bespoke joinery, you can take steps (pun intended!) to turn your stairs into a statement, and transform them from dull and functional, to stunning and eyecatching.