Islamabad is the capital of the Islamic Republic of Pakistan and it has many places to visit. Islamabad is situated in a natural valley with picturesque surroundings. It has got good educational institutions, health centers, amusement parks, and shopping centers. Panjpeer Rocks, located approximately 70 kilometres from Islamabad, is one of the less crowded places where one can enjoy the weather with little or no haze during the day.
Panjpeer Rocks, located in Kahuta, offer a great opportunity for meditation and experiencing serene natural beauty. The journey from Islamabad will take 2.5 hours. The road is in good condition. Don't overlook Narrar Waterfall, which will appear a few kilometres before the final destination. It is preferable to bring food to this location.
The Golra Sharif Railway Museum in Islamabad is an undiscovered treasure. The museum features locomotives that were used during the time of British colonial rule. Friends and families can take their time perusing the displays at their leisure. Read more in the following section to learn more about it.
History
Golra Sharif is a Pakistani railway museum. It's in Islamabad and a must-see for rail fans.
The museum has many locomotives, carriages, and other trains. Visitors can learn about Pakistan's railway system and see iconic trains. If you're interested in Pakistan's railway history, visit the Golra Sharif Railway Museum.
Location
Islamabad, Pakistan's Golra Sharif Railway Museum. It's near the Islamabad Highway, so local and international visitors can easily reach it. The 4-acre museum houses Pakistani and British locomotives and other railway artefacts.
The Best Places to Visit in Islamabad
Islamabad is the capital of Pakistan and is filled with many historical and cultural sites. There are plenty of things to see and do in this city, so we've put together a list of the best places to visit in Islamabad.
1. Faisal Mosque: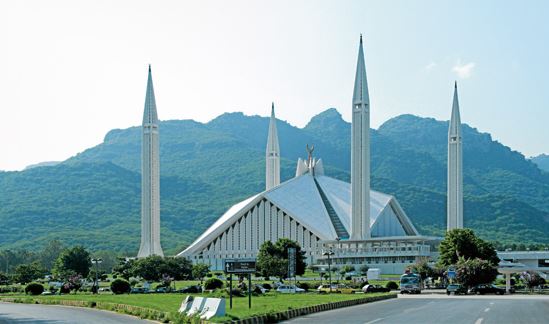 The Faisal Mosque is an Islamabad icon. This 1986 mosque can hold 100,000 people. The mosque combines Arabic and modern design.
2. Lok Virsa Museum: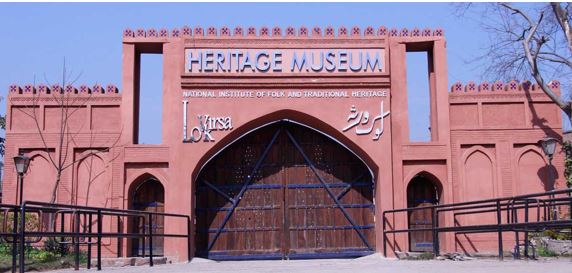 The Lok Virsa Museum teaches Pakistani culture and history. This museum has traditional crafts, music, and art. There's a library with books on Pakistani culture and history.
3. Pakistan Monument: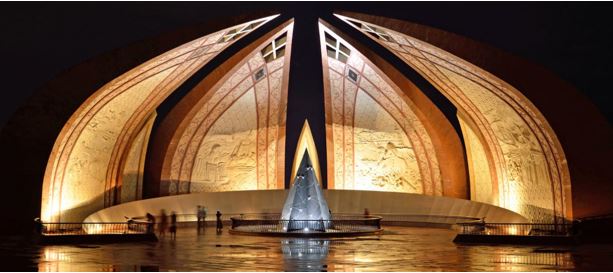 The Pakistan Monument is a national monument that commemorates the sacrifices made by the people of Pakistan during their struggle for independence. The monument is in the shape of a flower petal and has four minarets that represent the four provinces of Pakistan.
The Best Things to Do in Islamabad
Looking for things to do in Islamabad? This vibrant city has a lot to offer, from historical landmarks and museums to parks and outdoor activities. Here are some of the best things to do in Islamabad:
Visit the Pakistan Monument: This impressive monument is dedicated to the memory of the people who have sacrificed their lives for Pakistan. It's a beautiful sight, especially at night when it's lit up.
Explore the Shah Faisal Mosque: This mosque is one of the largest in Pakistan and can accommodate up to 100,000 people. It's inside and out impressive.
Visit Lok Virsa Museum: This museum is dedicated to preserving the cultural heritage of Pakistan. You can learn about the country's history and culture there.
Take a stroll through Fatima Jinnah Park: This park is a great place to relax and take in the fresh air. There are also several monuments and sculptures within the park.
Explore Islamabad's Old City: The old city is full of narrow alleyways and traditional architecture. It's a great place to explore if you want to get off the beaten path.
The Best Places to Visit in Rawalpindi
Rawalpindi, Pakistan, is a beautiful tourist destination. Rawalpindi's top attractions include:
The Raja Bazaar is a great place to get your shopping fix, and it's also a great place to people watch.
If you want to learn more about Pakistan's culture and history, the Lok Virsa Museum is a great place to visit.
Rawal Lake is a beautiful spot for a picnic or just to relax and take in the scenery.
For an adrenaline-filled activity, check out the Sozo Water Park – it's sure to be a fun day out!
The Best Things to Do in Rawalpindi
Rawalpindi, Pakistan, has many attractions. Top picks:
Explore the Old City: Rawalpindi's Old City is full of fascinating history and culture. Wander the streets and check out the architecture – it's like stepping back in time!
Visit Ayub National Park: Ayub National Park is a beautiful green space in the middle of the city. It's perfect for a picnic or a walk on a sunny day.
Shop at Raja Bazar: Raja Bazar is one of the busiest markets in Rawalpindi. You'll find everything from clothes to electronics to food here. Haggle with the sellers and see if you can get a good deal!
Take a Day Trip to Murree: Murree is a popular hill station located just outside of Rawalpindi. It's perfect for a day trip if you want to escape the heat of the city.
Bottom Line
If you're ever in Pakistan, be sure to check out Islamabad and Rawalpindi. These two cities offer a great mix of historical sites, cultural experiences, and natural beauty. From the iconic Faisal Mosque to the bustling bazaars, there's something for everyone in these vibrant cities. So gather your belongings and prepare for an adventure!