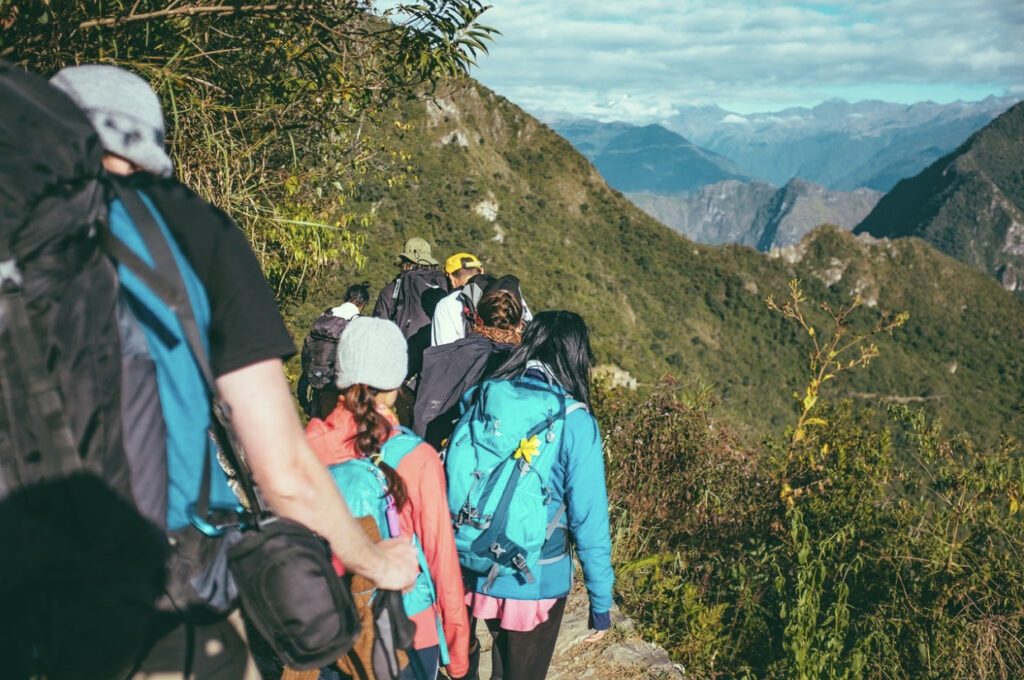 Many Aussies have developed a passion for travelling. Some people enjoy the adventure of travelling solo while others prefer to do it with one or more friends. No matter what your travelling passion is or how you like to travel, to add a bit more flavour to the mix, you might want to consider joining a local travel club.
If it's something you haven't really thought much about before but your interest is piqued, here are some top reasons to get involved with a travel club for your next adventure.
#1 – You Will Never Be Short of Ideas
One of the greatest advantages to being a member of your local travel club is that you'll never be short on ideas of where to go or what to do once you get there. Let's say your club has twenty members who travel regularly. That's twenty people all offering up a variety of cool ideas for destinations and fun activities.
Keep in mind too, that every member will have had different travel experiences and they can offer insight regarding certain destinations because of that past experience.
Sometimes travellers tend to get into a routine, so mixing with others who think differently will open up the door to brand new adventures.
#2 – Be Introduced To Some Great New Friends
There is nothing better than hanging out with other like-minded people and in this case, people who share in your passion for travel and adventure. Because of this common ground, chances are you'll make some close friends within the group, as well as some others who will become fun casual acquaintances.
You'll likely discover some other common interests with certain members, where you can get together at times when you're not travelling and enjoy other activities together. You can never have too many good friends and the more people you know, the more options you will have for socialising and entertainment, travelling or not.
#3 – Travel Clubs Can Mean Travel Discounts
While discounts won't always be on the table at every single destination, when you're travelling with a group you do have group purchasing power, which can lead to better deals on things like accommodation, meals, leisure activities, sightseeing tours and even your mode of travel.
If being part of an organised group ends up making travelling cheaper, the more money you save, the more often you can travel to new destinations, as you'll have the budget to do so. Group discounts and savings is yet another great advantage of joining a local travel club.
#4 – Create Fantastic New Memories
The more people you explore new destinations with, the more people you can create new memories with.
Everyone's a photographer these days when everyone has a camera built into their smartphone. This means that all those memories will be captured either in still shots or on video. With a bunch of people all travelling together, someone in the group is going to capture those special moments.
Even when you're not currently travelling, you'll be able to look back on those photos and reminisce with your travel buddies about the great times you all shared.
#5 – You Don't Have To Organise Everything Yourself
Another key thing to keep in mind when it comes to group travel in a travel club, is you don't necessarily have to organise every single aspect of your trip yourself. For example, if you want to go to Oman, they will apply for an Oman visitor visa and verify its criteria. Other group members might be charged with organising specific facets of the journey, such as booking flights or accommodation, researching things to see and do and so on. There will be less stress and more time to enjoy yourself when everyone shares the workload.
Find a Travel Club Near You
It's quite easy finding travel clubs near you online. For example, if you live in the Sydney area, you could simply search for terms like:
Sydney club trips
Sydney travel social clubs
And more…
Just substitute Sydney with your area.
In Conclusion
Travel clubs are a fantastic idea and offer up numerous advantages, so look for a travel club you can join in your area today. You can still do solo trips, but being part of an organised club will give you more options.