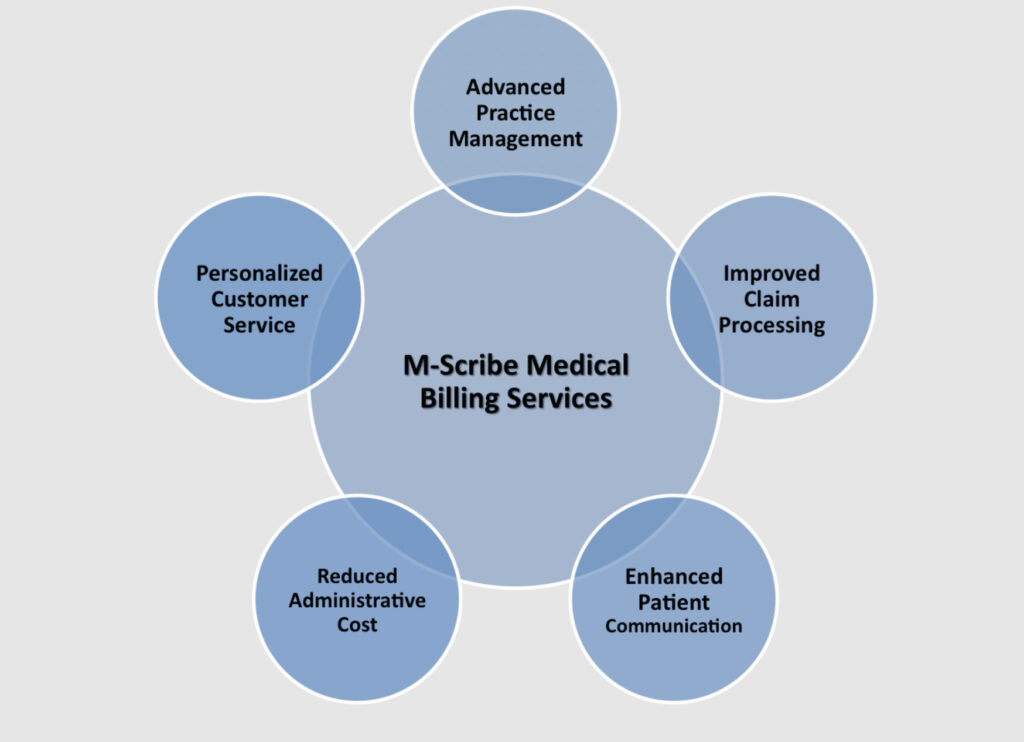 Medical billing and medical coding both are two different things, and the jobs and tasks of medical billers and coders are also different. Ordinary people cannot differentiate between these two terms, and it is a common misunderstanding that medical billers and medical coders are considered the same. Professional medical billers and coders use the same skills to accomplish different results, but their goals and methods are entirely different. Moreover, these two skill sets overlap because medical coders and medical billers translate the medical patient records into standard codes. Medical billers focus on accurate medical billing services and reimbursements based on the medical codes.
Charge entry in medical billing is an important aspect of the revenue cycle management process and plays a critical role in ensuring accurate reimbursements for healthcare services rendered. While it may be easy to confuse medical billing with medical coding, understanding the differences between the two is key to maximizing revenue and maintaining compliance in the healthcare industry.
In comparison, the medical coder is not into money-related processes, and they provide the complete medical encounter. UControl Billing is the best medical billing company, and coding services across the U.S offer the best medical billing services.
Significant Differences between Medical Billing and Coding
Everyone needs to comprehend the fundamental and clear medical definitions before discussing medical coding vs. medical billing.
Medical Coding

Medical coding is the process of accurate medical records coding, including the medical codes of diagnosis, patient treatments tools, and procedures. It should be error-free, which will mislead to wrong medical coding. It helps a lot in successful medical billing services. Medical coders work particularly for healthcare professionals for accurate medical coding for the products and services rendered to the patients.
Medical Billing
The medical billing process is when patients' medical claims are submitted to the government agencies and insurance companies for the provided services to the patients. Medical billing companies are proficient in medical billing, and medical billing mainly works on customer-oriented tasks, including work with patients and medical billing insurance companies.
The following table illustrates the main differences between medical coding and medical billing:
| | |
| --- | --- |
| MEDICAL BILLING | MEDICAL CODING |
| Involves data entry through the medical billing software. | It involves communication with healthcare professionals, nurses, and physicians for the services rendered to the patients. |
| It involves the submission of insurance claims to the insurance companies. | It involves the ICD-10 CM, HCPCS, and CPT standardized codes to record patients and accurately reflect their services. |
| It involves the follow-ups of patients, healthcare providers, and insurance providers to make sure that claims are paid. | It involves the data entry softwares such as Electronic Medical Records (EMR) and Electronic Health Records (EHR) in physicians' offices and hospitals. |
| It manages the invoices and account payments. | It involves patient documentation codes and procedural codes used in surgery. |
| It involves the investigation and removing the rejected and denied claims. | Performing medical chart audits when a claim is rejected or denied. |
| It ensures the patients and physicians receive payments from the insurers. | Medical coders stay upgraded with the latest technology, coding standards, and federal regulations. |
| It involves verification and the accuracy of standard healthcare codes that medical coders use to classify products and services. | Medical coders examine the patient histories and charts to ensure the accurate coding of the medical billing services. |
Perks of Medical Coding Services
Medical coding is like an interpretation. Coders take clinical reports from medical billing specialists, which might incorporate a patient's condition, the specialist's treatment, and patient diagnosis. Medicine and the procedure of the specialist or medical billing services providers performed on the patient transform that into many standard codes that make up the medical claim. A portion of the vital advantages of clinical coding includes as follows:
Decreased records receivable days
Fewer denials and cleaner claims
Avoidance of expensive back-end medical billing
It is more than 98% accurate
Capacity to produce customer-specific reports
Perks of Medical Billing Services
Most practices know that medical billing services and revenue cycles can decrease the expenses and increase the payment collections because of electronic qualification confirmation and different advantages. A portion of the vital benefits of medical billing includes:
Expanded revenue generation
Quicker claims to process and guarantee better income.
More opportunity on core abilities and increment productivity
Diminished practice overhead expenses by having the option to hire fewer workers
Ability to avoid negotiations with medical billing insurance companies with payers.
Which skills are required for Medical Billers?
Communication skills
Discretion
Organizational skills
Math skills
Which skills are required for Medical Coders?
Communication skills
Interpersonal skills
Attention to details
Analysis
Computer Literacy
The Future Demand for Medical Coding and Medical Billing Professionals
Medical billing and coding can be a magnificent beginning stage for investigating alternative medical or health organization preferences. The United States Bureau of Labor Statistics (BLS) survey indicates that medical coding and medical billing are expected to grow between 2015 and 2020 by 25%.
Medical Coding
Medical coding is a broader field of healthcare administration. Medical coding is specifically for the healthcare administration related to the medical codes. American Academy of Professional Coders (AAPC) said that over 110,000 certified medical coders got their credentials from their organization. It is used in the healthcare industry by healthcare providers. Whether it is a medical billing company, there will always be knowledge and skills about medical billing coding. It is stated that 14% of the employment opportunities are expected to grow in the future.
Medical Billing
With the emerging changes in the healthcare industry, it is challenging for medical billers and coders to stay updated with the evolving technology in the modern healthcare place. Medical billing services can be outsourced by a third party or medical billing company for profit and enhanced results. Medical billing and medical coding are the backbones of the medical healthcare industry, and these are two essential components in medical billing services. The future demand for medical billing and coding professionals should have specific industry-based knowledge, client retention, and practice management of the processes. They should know how to handle complicated claims and find profits per claim. More than $46 billion will be spent on public medical services only in the USA, with a more significant part of the bills being submitted in code by 2020. Accordingly, there will be expanded interest for clinical billers with a strong establishment in HCPCS, ICD-10, and CPT code terminology.
Can a person be a Medical Biller and Medical Coder simultaneously?
Yes, absolutely, why not? Because rockstars can wear both hats. If a person is getting both the diplomas and certification, they can dive into the sea of medical billing and coding services. If a person receives the proper education and exceptional experience in both medical roles, those people can become actual medical coding and billing specialists. However, a person needs to make more effort and dedication to be proficient in medical coding and billing.
In any case, you should be sensible in your assumptions after graduating with recognition or an associate degree.
Finding a section-level work-from-home occupation in medical billing and coding straight out of school can be genuinely challenging. Compared to some other professions, you should acquire your direction into the job and interest you need.
Choose UControl Billing for Accurate Medical Billing and Coding Services!
UControl Billing is the top-notch medical billing company that has provided medical coding and billing services over a long-time to consumers worldwide. They have experienced CPT-certified coders and trained medical billers to handle large amounts of work and deliver quicker results within a time. By choosing their cost-effective services, they assure you of enhanced revenue, cleaner claims, and fewer denials.
If you have any medical coding or medical billing prerequisite, please contact them; they will be more than happy to help you out. It is the best medical billing company if you want to outsource your medical billing services, and they will provide you with high reimbursement results and accurate billing services.