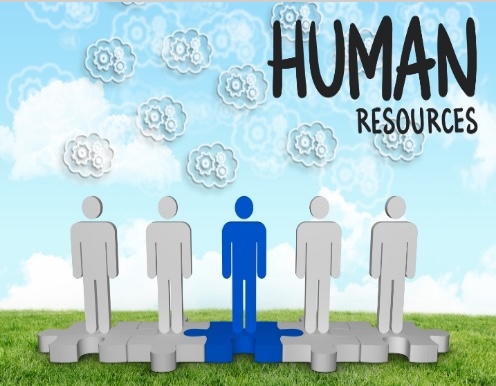 It's essential to note that a strong HR team is the spine of a successful organization. This means that for a company to accomplish its goals and objectives, it needs an effective HR team. However, some common HR challenges in businesses can harm operations.
Nevertheless, HR teams can overcome these challenges through the following tips.
1. Top Talent Recruitment
For businesses that are performing excellently well, it's evident that the employees present are responsible for the great results. Interestingly, one of the challenges HR teams face is developing a solid team that can perform highly by identifying the correct and best talent needed for the niche in the job market. Investing in recruitment strategy helps HR teams to determine the best talent in the multiple pools of potential employees and get them hired within the twinkling of an eye.
2. Investment in Growth and Development
When employees are well-trained and can perform their duties efficiently, HR teams won't have issues working with them. HR teams need to develop training programs that meet the needs of their employees and can avail the chance of a continuous learning process for them. For instance, some companies adopt adult learning for upskilling to boost the abilities of their older employees, thereby maintaining a skill balance between them and the younger ones.
3. Make Work Processes Easier
Since HR teams are in control of employees in an organization, they need resources to simplify job procedures. A good example is using simple templates for timesheets to ensure that employees don't experience misclassification and do not get the right amount for payment. Using timesheets for employee templates makes it easy for HR teams to monitor the time spent on work.
4. Compliance With Rules and Regulations
Indeed, HR teams have struggled to ensure employees comply with the necessary rules and regulations over the years. This is inarguably one of the toughest challenges they have in communicating employment laws, taxing systems, and other matters to employees. HR teams can resolve this by setting up systems to help new hires understand tax deadlines and other paperwork to ensure that their journey into the business doesn't get hampered due to failure to abide by rules and regulations.
5. Implementation of a Performance Management System
To ensure that employees perform well in a business, HR teams need to implement a robust performance management system. Having a performance management system helps them to set expectations, offer constant feedback, and reward employees for performing highly. This, in turn, helps to improve their chances of keeping top talented employees and attaining success in the organization.
6. Improvement in Employee Engagement
When employees get the necessary engagement, they easily perform their jobs effectively. For HR teams to overcome challenges with employee retention concerns, they need to set up strategies to strengthen engagement. Improving employee engagement is possible through organizing meetings for team bonding and compensating them with attractive packages.
7. Usage of Digital Tools
Undoubtedly, technology has proven to be an effective game changer globally, and, if HR teams want to overcome their challenges, they need digital tools. A good example is using digital tools to streamline recruitment processes and save time. With the help of digital tools, HR teams can detect areas where technology can improve business operations.
8. Properly Onboard Employees
Some HR teams do think that once they've brought in new employees into a business, their job is done, whereas that isn't the case. When new hires come into an organization, the first few weeks can be defining for them depending on how the onboarding processes go, and this can either set them up for success or failure. That's why HR teams should set up a superb onboarding structure to avoid dealing with problematic employees in the long run.
9. Employ the Use of Data Analytics
HR teams that want to be effective at detecting trends and variations in employee performance and engagement need to make use of data analytics. Data analytics is an effective tool that helps HR teams and their leaders to identify areas where improvement is required in business activities and helps them develop lasting solutions that can address them. Another benefit accrued with the use of data analytics is that it helps HR teams make the right decisions.
10. Endorse Flexibility in the Workplace
One of the primary issues employees face is the need for an adequate work-life balance. HR teams need to promote flexibility in the workplace to ensure employee morale improves and they are satisfied with their jobs. In fact, most millennials and Gen Zs are now opting for a work environment where flexibility is well promoted, and that means HR teams need to implement structures that include hybrid working and job sharing to aid employees in getting balanced at work.
Summing Up
As long as employees remain in a business, HR teams will face challenges constantly. Although some of these challenges may affect how things are done in a business, it's still possible for them to be resolved by an effective HR team. Some tips to help HR teams overcome challenges include recruiting top talents, investing in growth and development, and making work procedures easier.