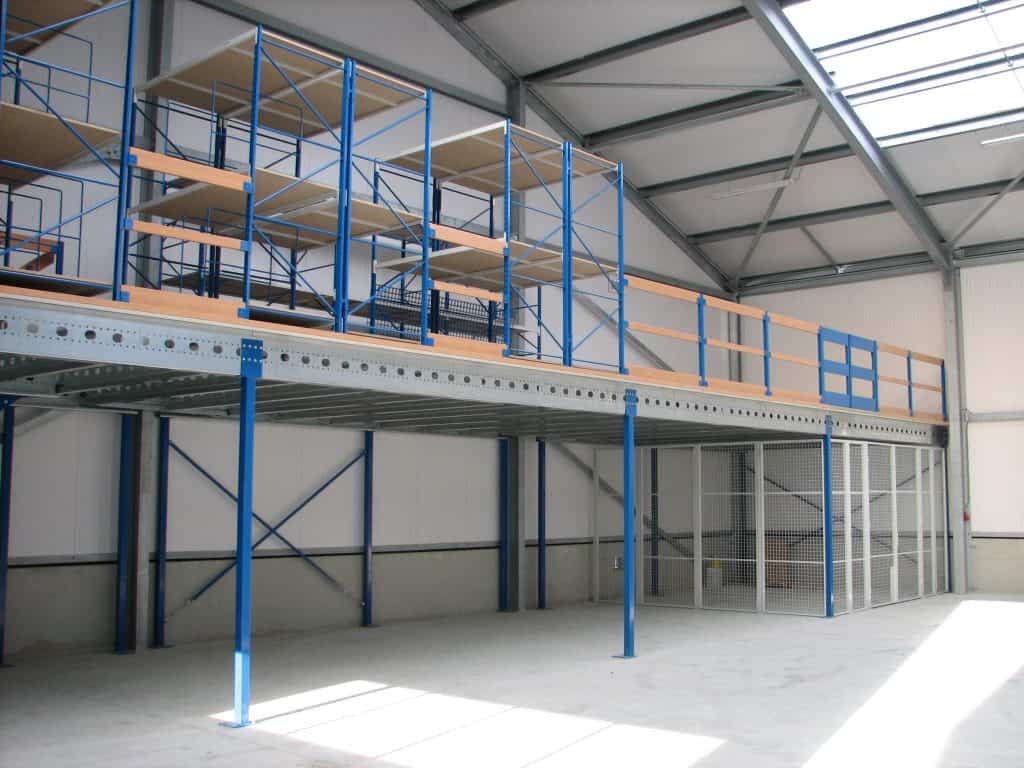 Having adequate space at your industrial or commercial premises is a valuable resource. There is no better way of expanding and maximizing your space than installing mezzanine floors. These floors are erected on the vertical space between the ground level and the ceiling. The newly created space doubles up your floor space hence making operations easier.
Read on to discover the amazing benefits of installing mezzanine floors in your business premises.
Expand and maximize space
One of the key advantages of the mezzanine floor is increasing and maximizing your existing space. Installing mezzanine floors reduces overcrowding and makes your space more organized. As a result, they enhance navigation, safety, and productivity within your premises.
They are cost-effective
Mezzanine flooring is an efficient and cheaper way to expand your space. It helps create space without renovating your building or moving to a new property, which can be expensive. The newly created space can serve as an employees' cafeteria, lounge, storage rack, or office space.
Mezzanine floors can be disassembled
Another advantage of mezzanine floors is their versatility. They are created for temporal spaces; hence, you can change, add, or disassemble them to meet your workplace needs. Also, if you decide to move to a new location, you can take them with you.
Durable and easy to install
Mezzanine floors are easy to install. Depending on the size, use, and finish, they may take a couple of days or weeks to install. Installation of mezzanine flooring keeps your walls and floor intact thus; you don't have to worry about redesigning your space. Besides that, their installation allows you to go about your daily activities without interruption.
Mezzanine floors are highly durable and require less maintenance. You don't have to worry about the floors caving in on you as they are constructed using strong materials such as steel, wood, fiberglass, and aluminum. These materials can withstand heavy loads and heavy foot traffic, making them ideal for warehouses.
Utilize and make efficient use of your space
Mezzanine flooring utilizes available space to its maximum capacity. For example, you can construct a mezzanine floor in a restaurant to add additional space for your customers, which means you will have more space and pay less for it if it's rented.
Mezzanine floors are safe
Mezzanine floors are constructed by professionals who ensure workspace safety and structural integrity are maintained. If you wish to install mezzanine flooring on your premises, get professional help from a reputable company. Factory mezzanine floors are designed by certified builders to meet the needs of your business premises.
Increase productivity
Mezzanine floors help create a more open space and reduce congestion in your work place. It allows your employee to move around freely and work efficiently. Besides, additional space allows tasks to be completed more easily and quickly.
Conclusion
Mezzanine floors have varied designs, and you can stylishly use them to create space in your home or business premises. They are easy to install and help create a safe and comfortable environment.
Autobiography
Eric Reyes is a passionate thought leader having been featured in 50 distinguished online and offline platforms. His passion and knowledge in Finance and Business made him a sought-after contributor providing valuable insights to his readers. You can find him reading a book and discussing current events in his spare time.