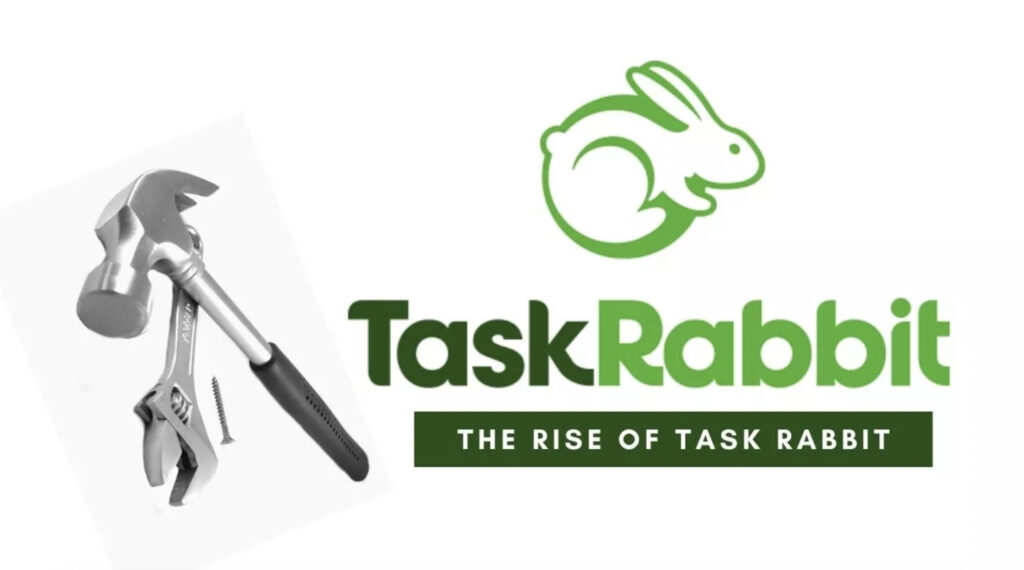 Intro:
In 2008, Leah Busque launched TaskRabbit in Boston, Massachusetts. The online marketplace matches individuals with consumers seeking help with tasks.
The platform found that Taskers earned $36 on average in 2021. After IKEA acquired the marketplace, opportunities remained steady, and the platform gained more credibility. 
Although the site emphasizes connecting labor-related projects with service providers, it also offers personal assistant opportunities. For example, individuals might run errands or book corporate travel for busy professionals. 
After creating an account and satisfying the platform requirements, Taskers will learn more about the jobs available to them. Then, after gaining experience, Taskers will learn how to earn income on the platform.
Depending on how Taskers approach the platform, they can earn enough income as a job or side hustle.
We outline seven ways to make money with TaskRabbit jobs.
1. Complete a Profile
Completing the profile is the first step to making money on the TaskRabbit platform. It's essential to fill it out and satisfy the verification checks during the signup process.
The platform aims to keep taskers and clients safe. Therefore, it verifies the identities of users on both ends.
As Taskers sign up, they must set the work area and hours they intend to work. Then, they can start picking up the tasks they believe they can confidently complete at a high level.
The signup process allows new Taskers to understand the platform's terms of service, expectations, and rules from the jump. Therefore, each must read the fine print to optimize success.
2. Protect Your Business
The Internal Revenue Service sees all entrepreneurs, including freelancers and gig workers, as small business owners. Therefore, entrepreneurs who complete TaskRabbit tasks must also see themselves as such.
Taskers must protect themselves and their business by registering them with the appropriate government entities and purchasing insurance.
Selfgood provides more information about self-employed insurance for TaskRabbit taskers.
Purchasing insurance is essential for Taskers since they might enter people's homes; insurance protects service providers against financial losses caused by liability claims.
3. Know the In-demand Tasks
After the signup process, complete a few tasks to test the waters. Then, learn the tasks that receive the most requests.
For example, TaskRabbit has a featured tasks page. The list includes top tasks such as:
Delivery jobs
Moving help
Furniture assembly
General cleaning
Home repairs
Personal assistant
The page serves two purposes: promoting top services and top Taskers. Once clients click on any links, the platform pairs them with local and top-rated Taskers.
4. Provide Outstanding Service
Taskers can work their way to Elite status by providing outstanding service every time. Since clients cannot run background checks on Taskers, they rely on ratings left by previous customers.
Receiving positive reviews shows that the Tasker is reliable and treats each task with care and pride.
Thus, the clients can hire those Taskers more confidently, even though they have never met them.
Logically, outstanding service leads to more work and more money.
5. Complete Tasks Consistently
Individuals who use the platform to earn cash as a side gig can make a nice amount. Entrepreneurs interested in turning the gig into a job should complete tasks consistently.
Consistent turns the work into a specialty. Plus, clients will see the Tasker as reliable.
6. Pick a Large Market
For some freelancing platforms, location matters. The higher the population, the higher the demand for services.
Top TaskRabbit markets include:
Los Angeles and Orange counties
New York City
Chicago
San Francisco Bay area
Boston
Washington, DC
Individuals who live in small cities or towns can still capitalize on opportunities that come down the pipe, especially if little to no competition exists in the area.
7. Market Services
Moving to an in-demand market doesn't make sense for all individuals. Instead of moving, market your services in your area to make more money. Establish a website, create social media accounts, and share them with friends, family, and past clients.
Ideally, they will refer you to others who can find your services on the platform.
---
Conclusion
TaskRabbit has provided opportunities for individuals seeking gigs and freelance projects since 2008. To make more money through the platform, focus on delivering outstanding service and reaching Elite status, leading to more jobs. It also helps to market your services and know the in-demand tasks and skills.