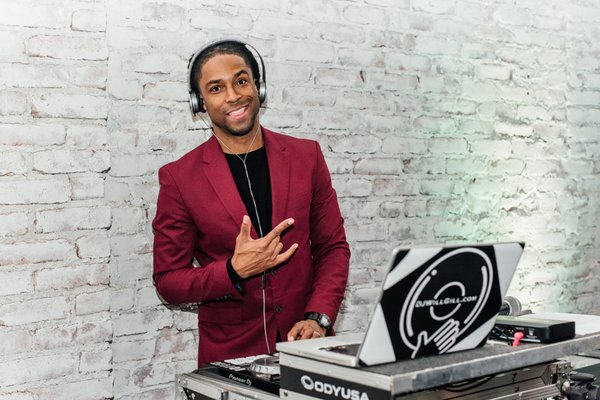 Corporate event host Will Gill works exclusively with event producers to bring high energy and engagement to corporate events. He hosts live events as well as virtual conferences, drawing in audience members watching or listening to his performance via streaming video or the internet.
DJ Will Gill is dedicated to engaging the audience through humor, music, and interacting activities. Will Gill bring stamina and vitality to your next corporate meeting or product launch. As a one-person act, he moves seamlessly between live, broadcast, and webinar events, keeping on top of the action and participation at all times with his interactive style. Skillful in face to face and web activities
7 Steps To Becoming An Aspiring Event Emcee
If you're planning on emceeing an upcoming event, prepare ahead of time. To have a memorable performance that will leave your audience wanting more, one must consider many things. To make sure you leave the crowd wondering how you pulled off such a phenomenal performance, read the below-mentioned seven tips on how to emcee like a pro!
Get To Know Your Listeners
When you're hosting as an event emcee, it's critical to realize what type of crowd will be there at any given moment. Since conference-goers already know if they want a networking experience with their peers or wish to hear about a product's latest updates directly from the company's decision-makers themselves.
A conference audience often will want to hear about new innovative features. If your presentation lacks those in the limelight, this will affect the kind of message that you're delivering to your intended audience.
Planning beforehand
To make sure everything goes according to plan and that there is no unplanned hiccup during your live performance, one must confirm the order of events well in advance and test it out repeatedly before opening night arrival. An experienced emcee will also keep access to contact information, including other hosts or alternate sources such as technicians and doctors in case of urgent hardware or medical emergency.
Start strong
The opening minutes of your speech will set the tone for the rest of the event. The emcee is not only responsible for helping you with the presentation. He's also accountable for expressing the qualities and values that make your startup stand out among all others. If an emcee starts with mumbles or terrible jokes, it will set an uncomfortable atmosphere for the rest of the event and force people to remember him more on a negative note than on a positive one.
A Brief Introduction
Many emcees neglect to speak about why they are hosting the event. As a result, many attendees tend not to feel a massive connection to the emcees or vice versa. However, you can create a sense of importance by letting the gathering know how you are long connected with the party and special event itself and why you were paired up with them. This will improve your interpersonal communication skills and yield optimum mutual desirable results for all those involved!
Elaborate importance of the event
Emcees are the ones who bring life to an event with their words. A priceless opportunity for an emcee would be when they have a chance to talk about why their event is such a great one. And share how their philanthropic or personal interests tie into the cause being celebrated and spread some excitement among them everyone gathered in attendance.
Interact with audiences
At a wedding, the host is responsible for creating excitement and keeping the audience's attention. Instead of talking the entire time, it could be more effective if each speaker took turns sharing their stories. This would encourage more people to participate in the reception proceedings and lend support to those who want to speak but are nervous or shy. If a speaker needs help to get back on track, the emcee can suggest everyone do a round of applause or stand up and stretch their legs while thinking of what they want to say next! Audience interaction also helps lighten the mood in the room, promotes teamwork, and keeps people engaged throughout the event.
Closing Remarks
It's important to remember your ultimate goal – which is to leave behind a memorable impression in the minds of all of your event guests. This can be in the form of a chant or an engaging group activity followed by closing remarks which should be written beforehand, so guests fully understand how much they mean to you as your way of saying thank you for attending. Make sure these words are simple and to the point. Express yourself fully, and don't hold back!