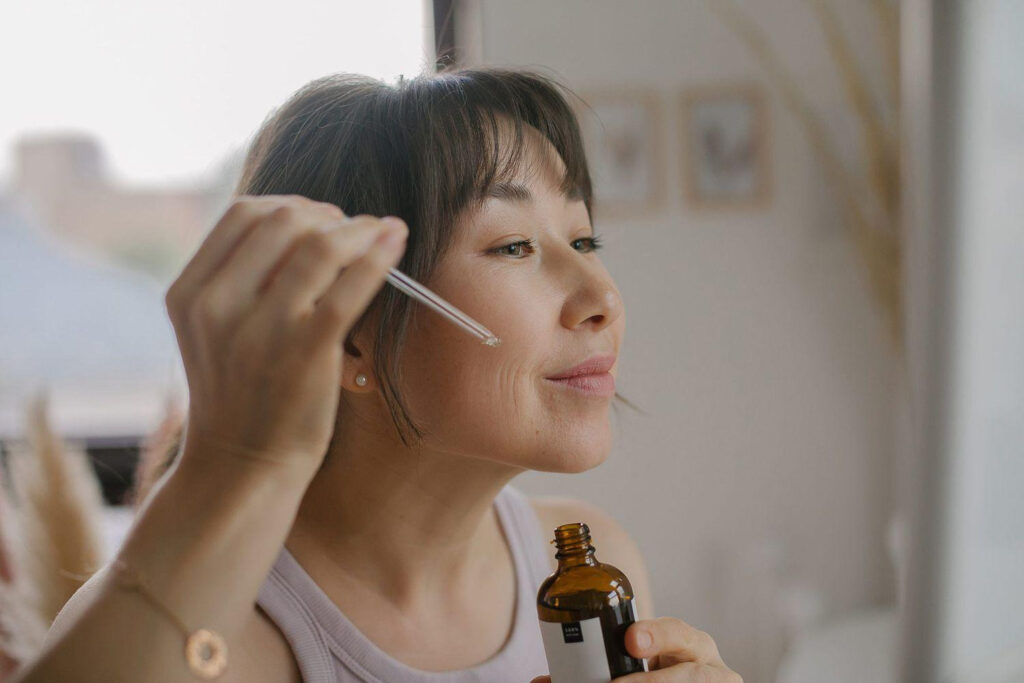 Hyaluronic acid and vitamin C might produce an even more impressive result than alone. When used separately, the two beauty ingredients can brighten and hydrate. Hyaluronic acid and vitamin C work well together; your skincare routine will be more effective when they do. Each has skincare benefits, some of which we will discuss, but combining them can produce better results. Here in this, we will discuss can use both ingredients and their benefits.
Benefits of Hyaluronic acid
To maintain a healthy appearance, hyaluronic acid benefits include:
Provides hydration
Hyaluronic acid is your go-to ingredient when the skin feels tight or looks rough, dry, or flaky. This substance adds moisture to the skin, acting as a tall glass of water for the body. It instantly hydrates your skin by absorbing and encapsulating moisture from the air. In fact, according to many beauty experts, this substance has the same impact on your skin as drinking water to quench your thirst.
Improves skin texture
Hyaluronic acid can fix sagging skin caused by a lack of moisture or collagen. Your skin gains moisture, rapidly tightens, and has increased elasticity for a plump appearance. In addition to reducing the appearance of sagging skin, it can help diminish the appearance of wrinkles and fine lines. It can smooth out the texture of your face by keeping water in it.
Gives glowing skin
Your face immediately reveals a dehydration problem if you don't drink enough water. However, hyaluronic acid can help you achieve glowing skin since it locks in moisture to give dry skin life and a dewy appearance.
Benefits of Vitamin C serum
Antiaging
Vitamin C Serum helps to increase the production of collagen, which is necessary to maintain youthful-looking skin. Therefore, it can be used to treat signs of premature aging, such as wrinkles, sagging skin, and fine lines.
Reduces hyperpigmentation
This substance has the capacity to combat dark patches and discoloration. WITH REGULAR USE, it prevents the synthesis of melanin, a pigment that may cause damaged parts of the face to become discolored.
Best for all skin types
Even the most sensitive faces can benefit from this serum if you add it to your routine. This serum should be used in the morning right after cleansing. Remember to put on a thick layer of broad-spectrum SPF every morning to protect your face even more from UVA and UVB rays.
Use as antioxidant
Most of the time, free radicals such as pollution, normal wear and tear, and stress cause our skin to seem dull. However, It keeps your skin tight and smooth while protecting it from such harm. It makes the skin look brighter and smoother by getting rid of spots. So, if you have dark spots, scars, or uneven skin color, you can get rid of them with vitamin C, which makes your skin look better.
Can you combine Hyaluronic Acid and Vitamin C together?
vitamin C and Hyaluronic acid serums are powerful skincare ingredients that are even better when used together. When combined, these substances can produce anti-aging compositions with both rapid and long-lasting effects. According to a study, a serum containing L-ascorbic acid and hyaluronic acid has been shown to effectively treat wrinkles, brighten the skin, and increase its hydration levels. Vitamin C Serum is made with L-ascorbic acid and ascorbyl glucoside, two different vitamin C kinds. The result is a multi-benefit vitamin C serum that immediately improves skin's radiance and texture while visibly reducing fine lines and wrinkles. Additionally, adding hyaluronic acid helps to readily permeate the skin's outer layers due to its shorter length. This draws moisture into the epidermis and makes the skin texture smooth.
Benefits of Using Vitamin C and Hyaluronic Acid Serum
Both of these chemicals have distinct functions, and when combined, they may result in a more potent mixture. According to dermatologists, when combined, the two enhance each other's efficacy. A HA binds moisture and boosts moisture levels, while Vit-C maintains and shields the skin's barrier. Apply a particular moisturizing HA serum after your vitamin C serum when using one. If you use a pure line like Hyaluronic Acid 100% Pure, you can mix it with a moisturizer to help seal and strengthen the skin barrier.
The most significant level of protection is possible when HA is used with a product containing vitamin C. Vitamin C, a water-soluble antioxidant, stimulates collagen formation and protects against sun damage and aging. It reduces inflammation and uneven pigmentation for a smoother, healthier complexion.