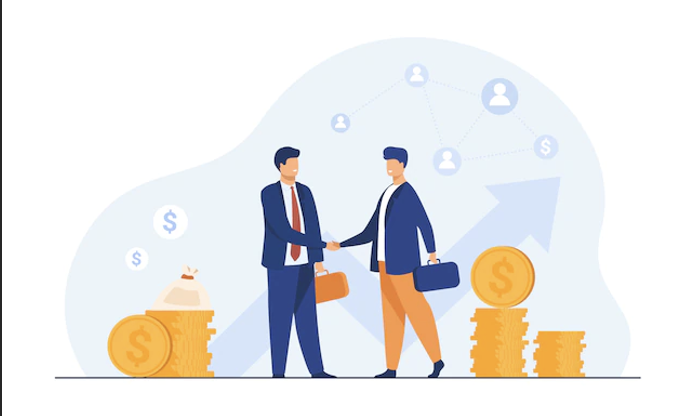 Banks assess a borrower's ability to repay loans in terms of credit score. In India, CIBIL analyses a person's credit score. Your CIBIL score should be within a certain range to qualify for an instant personal loan. So, a low CIBIL score translates to not being able to avail of personal loans, as you have defaulted by not repaying your loans in time.
However, with the evolution of fintech, many start-ups and NBFCs like NAVI are increasingly lending even to people with low CIBIL scores.
So, does that mean you can still get an instant loan if you have a low CIBIL score?
Can you Get a Personal Loan when your CIBIL Score is Poor?
The financial ecosystem is slowly moving towards an era where lots of NBFCs and new-age fintech start-ups, such as NAVI, are springing up in the country, which has also led to 'defaulters' with low credit scores being able to get an online loan.
CIBIL scores lie between 300 and 900. A score of 650 is usually good. However, your credit score decreases when you miss repaying your loans.
So, your credit score decreases each time you don't repay your loan in time.
You can still apply for instant personal loans since they are unsecured and have easy approval processes. However, you will still need a good credit score, as it is a major requirement for getting a loan.
You cannot apply for an instant personal loan with a low credit score, especially an unsecured one. It is as simple as that. However, as suggested earlier, various NBFCs and fintech start-ups are willing to give out personal loans even if your CIBIL scores are poor.
Ways to Get an Instant Personal Loan with a Poor CIBIL Score
Financial analysts and experts have suggested ways for individuals with poor CIBIL scores to get a personal loan. So, here's how you can apply for a personal loan online, even as a defaulter.
1) Co-Applicants:
If you have a poor CIBIL score, rest assured that you can still apply for an instant personal loan by jointly signing the papers with someone else. However, make sure that the co-applicant has a high credit score.
2) Guarantors:
You can also have a guarantor back your loan application instead of a co-applicant to reduce the risk of default and increase the chances of approval. Lenders ask that you apply with a guarantor if they feel that the co-applicant will not be able to repay the loan or does not have a good credit score.
3) Secured Loans:
You can try applying for secured loans if you have a poor CIBIL score. Secured loans come with lower credit risk profiles than unsecured loans, such as personal loans, and lenders emphasize less on your CIBIL scores when processing the application.
You can get different types of secured loans, including gold loans and loans against properties and securities. Each option requires collateral as you apply for a secured loan.
For instance, a gold loan, as the name suggests, requires gold as collateral. Similarly, you can also avail of a loan by providing any of your residential or commercial properties.
4) Peer-to-Peer Lending:
New-age lending methods, such as Peer-to-Peer lending, allow people with low CIBIL scores to get a personal loan. Here, the transactions happen directly between the lender and borrower without needing a bank or mediator.
In this method, the lender ascertains if the borrower has enough funds to repay the loan by assessing their financial status on several fronts, including possible assets that the borrower can offer as collateral.
5) Loans at Higher Interest Rates:
Many banks and NBFCs also give out personal loans even if your CIBIL scores are low but at higher interest rates. So, if interest rates are 7-8%, the rate will be way higher – nearly 25-35%, if your credit scores are poor. Still, you can get these loans if you need the money urgently.
How to Improve Your Credit Score?
You are only eligible for a personal loan if your CIBIL scores are high, although there are several options that you could try. However, it would be best to improve your credit scores instead of looking for shortcuts.
There are many ways to improve your CIBIL scores. While the most obvious way would be to repay your loans in time, here are some other things you can do so that your name goes off the CIBIL defaulter list.
Review your credit scores three to four times a year to know how they impact not repaying your loans in time. Also, check for possible errors in the reports.
Always use only as much as you need, and don't go overboard, as it can negatively impact your credit score.
Make sure to get your EMIs and pay them on time.
Try and pay off your debts to avoid your credit score going down.
How to Check if you are a CIBIL Defaulter?
You must check your CIBIL score before obtaining an online loan. CIBIL maintains a Credit Information Report that lets you know about the loans you have availed of, if you have repaid them, and credit cards, among other things. The CIBIL report also shows your credit score.
You can get your report from CIBIL by following these steps.
Request your bank for the CIBIL report.
The bank will forward your request to CIBIL and get your Credit Information Report.
You will then get a nine-digit control number, following which you must pay a fee via demand draft and send the nine-digit control number to CIBIL for processing your request.
You will also need the following documents to get your credit information report.
CIBIL Information Report Request Form.
Identity proof (PAN, Aadhaar, Voter ID, Passport).
Address proof (Bank Statements, Utility Bills).
Conclusion
These days, most apply for an instant personal loan. Applying for a personal loan is rather convenient as it lets you do things faster, from finding a suitable loan scheme and lender to applying and getting the loans disbursed. However, check your CIBIL score when applying for a personal loanto see if you are eligible. Also, pay your EMIs in time to avoid becoming a CIBIL defaulter.