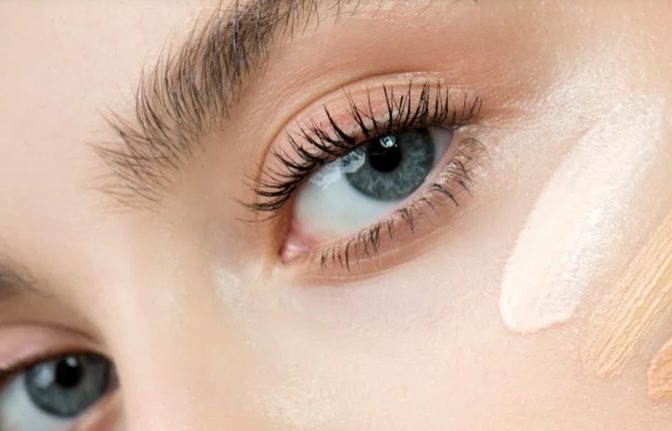 In your pursuit of beautiful skin, you have definitely been familiar with the term "BB cream" if you are a person who enjoys applying makeup. But what exactly is BB cream, and how is it supposed to be used in your daily makeup routine? In this piece, we will delve into the world of BB cream, discussing its function, the benefits it offers, and the best way to apply it for a look that is both natural and radiant.
What exactly is this BB cream?
A BB cream is a multitasking beauty product that may hydrate the skin, shield it from the sun, and provide a sheer layer of coverage. It performs the functions of a primer, foundation, sun protection, and skincare product all in one convenient package. BB creams are designed to give the appearance of natural skin with a dewy sheen while also leveling out the face tone.
The Numerous Advantages of Utilizing BB Cream
There are a multitude of advantages to using BB cream. It is a lightweight coverage that smoothes out the face's flaws without making the skin feel weighed down. Numerous formulations incorporate sun protection factors (SPF), which shield the skin from damaging UV rays. In addition, BB cream frequently contains moisturizing and anti-oxidant elements that are beneficial to the skin's overall health.
How to Determine Which BB Cream Is Best for Your Skin
It is essential to choose the BB cream that is suited to your particular skin type. Take into account important aspects such as your skin tone, undertone, and the particular requirements of your skincare routine. If you want your makeup to look as though it was applied naturally, choose a color that is close to your natural skin tone.
The Correct Way to Use BB Cream
The application of BB cream is really simple. Begin with a face that has been recently washed and moisturized. You can apply the cream to your face by dotting it in little amounts on your forehead, cheeks, nose, and chin with clean fingertips, a beauty sponge, or a cosmetic brush. Patting and tapping strokes should be used to gently combine the cream in an outward direction.
Using BB Cream as Part of Your Everyday Makeup Routine
BB cream can either be utilized on its own as a product or as a foundation for the application of more complex forms of makeup. Due to the fact that it is so lightweight, it is perfect for wearing on a daily basis and will make you look more awake and alert. You can apply more layers of makeup if that's what you want, of course.
Comparing BB Cream and Foundation: Here's What You Need to Know
Although both BB cream and foundation provide coverage, they are best suited to address distinct concerns and preferences. While BB cream is designed to provide skin care advantages in addition to a light covering, foundation is designed to provide a fuller coverage that may be used for more formal situations or when you want a perfect finish.
Advice and Techniques for an Immaculate Application
If you want your makeup to look natural, avoid applying too much BB cream. You should begin with a low amount and gradually increase your coverage as necessary. If you want your BB cream to last longer, setting it with a translucent powder is a good idea. Always keep in mind that when it comes to having a glowing complexion, less is typically more.
BB Cream Designed for a Wide Range of Skin Types
The formulation of BB creams allows them to cater to a variety of skin types, including oily, dry, and combination skin. Look for formulations that are tailored to the particular requirements of your skin. Those who have oily skin should go for BB creams that do not contain oil or have a matte finish, while those who have dry skin should choose moisturizing formulations.
Making the Most of Your Look with BB Cream: Some Makeup Advice
It is possible to improve BB cream by using other makeup products. To obtain a finished look, apply only a little bit of blush, a little bit of eyeshadow, and a swipe or two of mascara. Your additional makeup will be able to shine through thanks to the natural base that BB cream provides.
Concerning BB Cream, a Few Myths and Misconceptions
There are a number of misconceptions concerning BB cream. It is a common misconception that BB cream can replace other skincare products, however this is not the case. Even if it has some positive effects, it is essential to continue following a regular skincare routine in addition to using it.
What You Need to Know About the Components of BB Cream
BB creams have a variety of active components, including pigments that can improve discoloration, moisturizers, and antioxidants. Reading the ingredient list of a BB cream might assist you in selecting a product that addresses the requirements and preferences of your skin.
The Evolution of BB Cream, Including New Developments and Trends
The world of BB cream is always developing in tandem with the expansion of the cosmetics business. In the near future, you may look forward to seeing more specialized formulations, expanded shade ranges, and greater skincare benefits.
Conclusion
The application of makeup has been fundamentally altered as a result of the rise of bb anti aging cream. Because it is able to offer coverage, protection from the sun, and advantages for skincare all in a single product, it is an excellent complement to any makeup routine. The use of BB cream is an easy and convenient way to achieve a radiant and natural look, regardless of how experienced you are in the application of cosmetics.