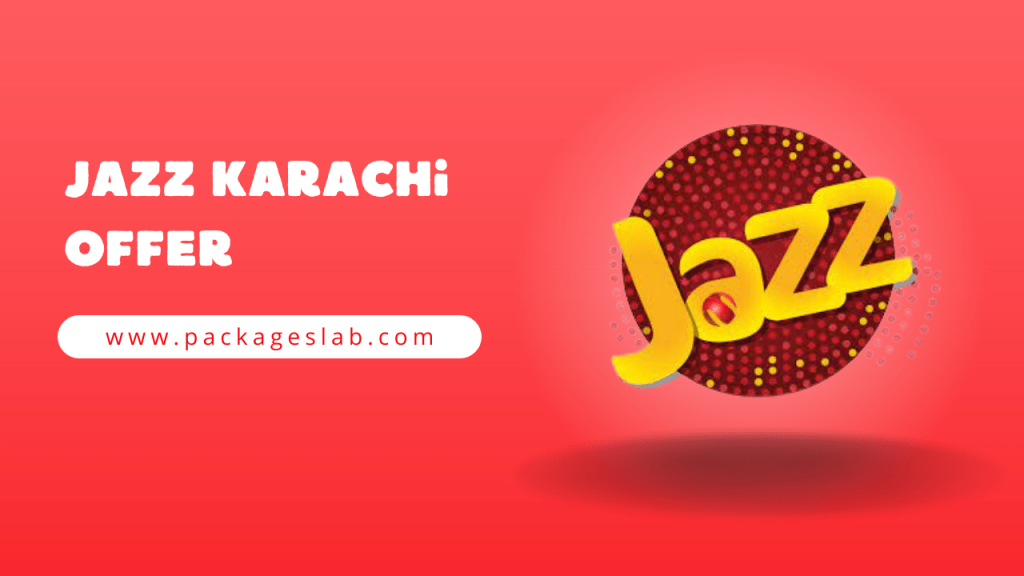 In today's fast-paced digital age, staying connected is no longer a luxury but a necessity. Among the many telecommunications companies vying for customers' attention, Jazz stands out as a premier provider of mobile network services. Its tailored offers, especially for the vibrant city of Karachi, continue to empower and uplift users by providing affordable, reliable, and unparalleled connectivity. The Jazz Karachi Offer is more than just a package – it's a commitment to seamless communication, ensuring Karachiites are never out of touch.
Jazz Karachi Offer: An Overview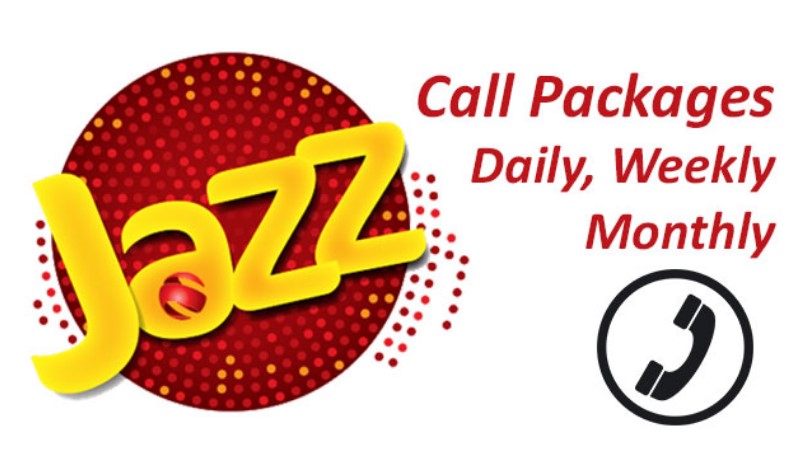 Jazz, with its constant drive for innovation and customer satisfaction, offers an extensive range of call, SMS, and data packages in Karachi. These include daily, weekly, and monthly offers designed to fit the diverse needs and lifestyle of every Karachiite. Whether you are a student needing continuous internet access, a businessman making frequent calls, or a social butterfly who loves to stay in touch through SMS, Jazz has an offer tailored just for you.
Jazz Karachi Offer (Daily)
Offer Name:
Jazz Karachi
Daily Offer
SMS:
1500
MBs:
250
On-Net Minutes:
Unlimited
Validity:
1 Day
Price:
PKR 12
Recharge Required:
PKR 14
SUB-Code:
*400#
Check Code:
*400*2#
Check By:
Jazz App
Haftawar Karachi Package
Offer Name:
Jazz Karachi
Haftawar Offer
Data:
3 GB
WhatsApp:
10 GB
On-Net Minutes:
500
Validity:
7 Days
Price:
PKR 80
Recharge Required:
PKR 90
SUB-Code:
*545#
Check Code:
*545*2#
Karachi Mahana Offer
Offer Name:
Jazz Karachi
Mahana Offer
SMS:
5000
Data:
10GB
On-Net Minutes:
5000
Off-Net Minutes:
150
Validity:
30 Days
Price:
PKR 454
Recharge Required:
PKR 499
SUB-Code:
*529#
Check Code:
*529*2#
Jazz Internet Offers in Karachi: Empowering the Digital Journey
In the cosmopolitan city of Karachi, where every millisecond counts, Jazz 4G offers a beacon of digital empowerment. With Jazz Karachi Offer, users get to experience ultra-high-speed internet on the go. Whether you're a professional requiring a steady internet connection or a gamer in need of lag-free experience, the diverse range of Jazz 4G and data packages cater to all.
Jazz Call Packages in Karachi: Stay Connected, Anytime, Anywhere
From unlimited calls to the most affordable rates, Jazz call packages in Karachi are designed to keep you connected with your loved ones. With options ranging from daily, weekly to monthly bundles, users have the freedom to choose the package that best fits their communication needs.
Jazz Prepaid and Postpaid Offers in Karachi: Freedom to Choose
From prepaid to postpaid, Jazz offers a comprehensive range of services in Karachi. With Jazz prepaid offers, users get to enjoy the ultimate freedom of pay-as-you-go services, along with multiple options for call, data, and SMS bundles. On the other hand, Jazz postpaid offers provide a worry-free solution for communication with clear billing and packages full of value.
Jazz SIM Offers in Karachi: Experience Seamless Connectivity
Are you new to the city or simply want to switch to a more reliable network? Jazz Karachi Offer are designed to welcome you to the Jazz family. With easy purchase and activation process, you can start your Jazz journey with special packages and offers, paving the way for an experience marked by top-quality service and seamless connectivity.
Jazz SMS Offers in Karachi: Connecting through Words
In an age where digital communication reigns supreme, Jazz SMS offers provide an easy and affordable way for users in Karachi to stay connected. Be it daily, weekly, or monthly, each SMS bundle is packed with value, ensuring you never run out of ways to share your thoughts and stay in touch.
Jazz Voice Bundles in Karachi: Hear and Be Heard
Keeping the tradition of voice communication alive, Jazz presents a selection of voice bundles for its Karachi clientele. Jazz voice bundles in Karachi ensure you always have a way to connect with your loved ones without worrying about the cost. These bundles, available in various denominations, cater to every kind of user – from those who enjoy lengthy conversations to those who need a package for urgent communication.
Jazz Affordable Offers in Karachi: Quality at the Best Price
When it comes to affordability, Jazz has always been a forerunner. The brand firmly believes that quality network services should be accessible to everyone. To achieve this, Jazz offers a slew of affordable packages in Karachi, from call and SMS bundles to data offers. These cost-effective packages do not compromise on quality, allowing users to enjoy seamless connectivity without breaking the bank.
Jazz Karachi Offer: Limitless Connectivity
With Jazz unlimited offers in Karachi, you no longer have to keep track of your usage. Designed to offer unlimited SMS, calls, or data, these packages are perfect for those who demand unrestricted connectivity. Whether you're streaming, calling, or texting, these offers ensure you stay connected all the time.
Frequently Asked Questions
1. What are the latest Jazz offers in Karachi?
The latest Jazz offers in Karachi include a range of data, call, and SMS packages, both for prepaid and postpaid users. For the most recent offers, please visit the Jazz official website or contact customer service.
2. How can I subscribe to Jazz packages in Karachi?
You can subscribe to any Jazz package through the Jazz World App, Jazz's USSD menu, or the official website.
3. Which Jazz call packages are available in Karachi?
Jazz provides a variety of call packages from daily, weekly to monthly in Karachi. For details, visit the Jazz official website.
4. Are there any Jazz postpaid offers specifically for Karachi?
Jazz offers a variety of postpaid packages, including call, SMS, and data bundles. For Karachi-specific offers, please contact Jazz customer service or visit their official website.
5. What are the best Jazz data packages for Karachi users?
Jazz offers a range of data packages, including daily, weekly, and monthly bundles. The 'best' package depends on your usage and needs. Visit the Jazz official website or contact customer service for guidance.
6. Can I get Jazz monthly offers in Karachi?
Yes, Jazz offers various monthly bundles, including call, SMS, and data packages, in Karachi. For details, refer to the Jazz official website or the Jazz World App.
7. Are there any Jazz daily offers for Karachi customers?
Yes, Jazz provides several daily offers, such as call, SMS, and data bundles, for Karachi customers. Visit the Jazz official website for more details.
8. How can I buy a Jazz SIM card in Karachi?
You can purchase a Jazz SIM card from any authorized Jazz retail outlet, franchise, or customer care center in Karachi.
Also Read: Rawalpindi to Karachi Train Time Schedule, Duration and Fair [2023]
Conclusion
In conclusion, Jazz Karachi Offer is more than just a telecommunications package – it's a partnership in your journey to stay connected. Jazz understands the pulse of Karachi – a city that never sleeps – and is committed to providing services that align with its dynamic lifestyle. The power of connection is just a subscription away. Experience Jazz – the network of millions, the network for you.