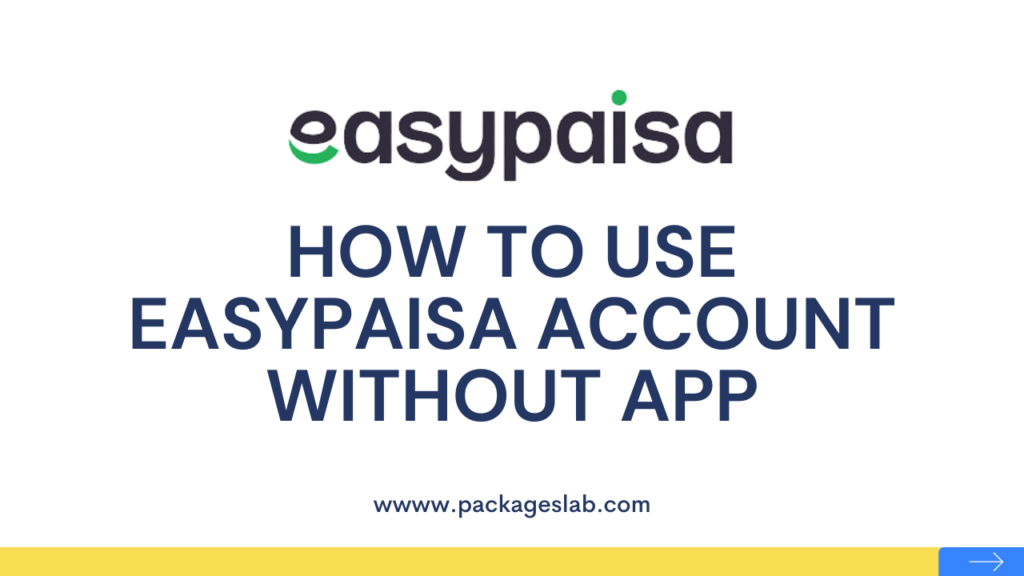 A Step-By-Step Guide To Use EasyPaisa Account Without App
We live in a digital age, where mobile banking and financial technology have become the bedrock of our everyday transactions. Among the players in this digital revolution, EasyPaisa stands tall with its versatile range of services. But, do you know that you can access and manage your EasyPaisa account even without the app? Well, this article is all about demystifying the process to Use EasyPaisa Account Without App.
EasyPaisa Account Registration – The First Step To A World Of Convenience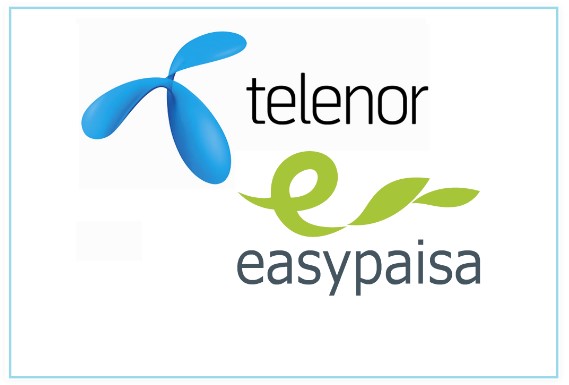 Before you embark on your journey of using EasyPaisa without the app, you must first ensure you have registered for an EasyPaisa account. The registration process is straightforward, requiring only your basic information and a valid ID. Upon successful registration, you will have access to the myriad of services offered by EasyPaisa.
Can I Access and Use EasyPaisa Account Without App?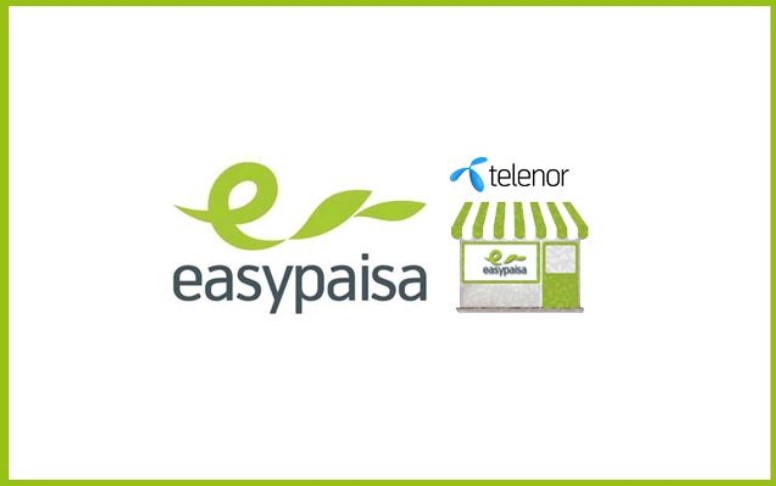 Absolutely! Even without the mobile app, you can still use EasyPaisa services effectively. With the help of EasyPaisa's USSD codes and the mobile phone's SMS service, you can access your account, perform transactions, and utilize most of the services offered by EasyPaisa.
How To Use EasyPaisa Mobile Banking Without The App
To use the EasyPaisa account without the app, you need to dial a USSD code from your registered mobile number. This code will lead you to a menu from where you can select and perform your desired transactions. You can also send SMS commands to a specific number for certain services. Let's dive into how this works.
EasyPaisa USSD Codes – The Magic Keys
EasyPaisa's USSD codes serve as the keys to accessing your account without the app. To use these codes, simply dial them from your mobile phone. This will prompt a menu with options related to your EasyPaisa account features. These include balance check, account transactions, bill payments, and much more.
Here's an example: To check your EasyPaisa account balance without the app, you would dial a specific USSD code, let's say *786#. You will receive an instant SMS displaying your account balance. It's that simple!
Is It Secure To Use EasyPaisa Account Without App?
Yes, using EasyPaisa without the app is secure. All your transactions and personal details are protected through industry-standard security protocols. However, remember not to share your PIN or any confidential details with anyone to ensure the utmost safety.
EasyPaisa Account Limits And Restrictions
When Use EasyPaisa Account Without App, you should be aware of certain limits and restrictions. These limits apply to transaction amounts, the number of transactions, etc., and are imposed to ensure a secure banking experience.
Can I Make Bill Payments Through EasyPaisa Without The App?
Definitely! With the power of EasyPaisa's USSD codes, you can pay your bills without the need for an app. Once you dial the USSD code for bill payment, follow the simple prompts to select your biller and make your payment instantly.
EasyPaisa Account Withdrawals And Deposits Without The App
Withdrawing and depositing money to your EasyPaisa account without the app is a breeze. By using specific USSD codes or SMS commands, you can perform these operations swiftly and efficiently.
Handy Tips to Use EasyPaisa Account Without App
Now that we have taken you through the basics, let's delve into a few practical tips to optimize your EasyPaisa experience without the app.
1. Familiarize Yourself with USSD Codes: A thorough understanding of the USSD codes and their corresponding services will enhance your mobile banking experience. Always keep a handy list of the most frequently used codes.
2. Security is Paramount: Never share your EasyPaisa PIN or any sensitive account information with anyone. Keep your mobile device secure to prevent unauthorized access.
3. Stay Updated: EasyPaisa frequently introduces new services and features. Keep yourself updated by visiting the official EasyPaisa website or contacting customer support for the latest information.
4. Understand Transaction Limits: Each transaction type has a set limit. Understand these limits to manage your transactions effectively.
5. Quick Customer Support: If you encounter any issues while using your account, reach out to EasyPaisa's customer support immediately. They are readily available to assist with your queries.
Enhancing Your Financial Freedom with EasyPaisa
There's no denying the simplicity and convenience of managing your EasyPaisa account without needing the mobile application. By understanding the processes and following the guidelines laid out in this guide, you can leverage the power of EasyPaisa's financial services at your fingertips.
So, whether you're in a remote location with limited internet connectivity or simply prefer to use your account without an app, the flexibility of EasyPaisa allows you to manage your finances with ease.
Embrace the empowerment that EasyPaisa offers without any app constraints. Transact freely, pay bills conveniently, check your account balance effortlessly, and stay on top of your financial game, all without needing to download a single app.
Never let app boundaries restrict your financial mobility. Use the power of EasyPaisa today and redefine your banking experience. And remember, stay secure and keep your PIN confidential to enjoy a smooth and safe mobile banking journey.
Frequently Asked Questions
Q: Can I access all features of EasyPaisa without the app?
A: While most of the basic features like balance check, transfers, bill payments, and top-ups can be accessed without the app, some advanced features may require the app for optimal functionality.
Q: What should I do if I forget my EasyPaisa account PIN?
A: If you forget your PIN, you should immediately contact EasyPaisa's customer service for assistance. They will guide you through the process of resetting your PIN while ensuring your account remains secure.
Q: How can I access EasyPaisa account statements without the app?
A: To access your EasyPaisa account statement, you can send an SMS command to the designated number. You'll receive an SMS with your account activity for the specified period.
Also Read: Zong Balance Save Code: Unleashing Your Freedom to Connect
Conclusion – Embrace The Power to Use EasyPaisa Account Without App
In this fast-paced digital world, mobile banking solutions like EasyPaisa offer the convenience and efficiency we need. But knowing that we can still access and Use EasyPaisa Account Without App is liberating. This feature comes in handy when you have connectivity issues or your device doesn't support the app. So, use the power of USSD codes, and make your EasyPaisa transactions a breeze, even without the app.
Remember, while the process is secure, always keep your PIN and other sensitive information confidential to maintain your account's security. You now have the power to enjoy a seamless and secure banking experience, without being reliant on the mobile application.