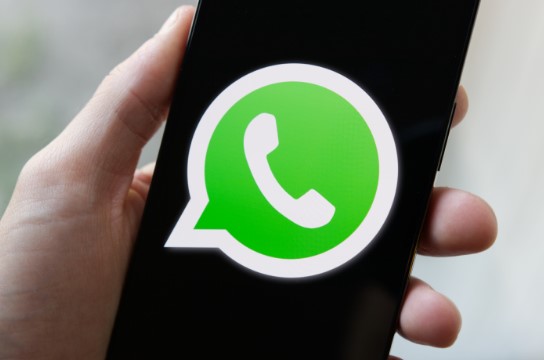 Whatsapp is a widely used application throughout the world. In the modern era it is the most popular app in different regions and is reliable for communication. Keeping in view its simple interface and easy to use it is the fastest app for connectivity beyond the regional barriers.
But we all know, connecting to the internet is always not cheap and you might get into a little pickle and lose your messages whenever you are disconnected from the internet.
Now that everyone is connected on Whatsapp and exchanging good vibes is always fun, what happens when your data runs out? In a world that is globally connected, you suddenly feel lonely. Isn't that going to be a little awkward? Then I have the perfect guide for you today which will explain to you crazy whatsapp internet packages, let it be weekly or monthly, which will not blow a hole in your wallet and keep you connected to your friends.
Yes, I understand what you are thinking about whatsapp packages being network-oriented, so I have taken that into account as well and I will explain it according to the cellular network you are using, so let's get started.
Jazz WhatsApp Packages Monthly & Weekly
The first one on our list is Jazz, it is undoubtedly one of the most widely used Networks in Pakistan and covers you almost everywhere. Jazz network offers you a weekly package for just 30 Rs. This package includes 25 MBs for WhatsApp and 1500 SMS for any network.
 Simply Dial the subscription code to avail the package whose validity lasts for only a week. *101*1*07# .If you wish to check the status code of this activated bundle you can dial *101*2*07#. Lets just suppose that you do not want this package anymore you can also unsubscribe it by using the code *101*4*07#. 
If you are looking for a monthly package then you can subscribe to 7 GB of social data that covers your Whatsapp, Facebook, and Snapchat. It is like a social gorilla offer and costs only Rs 148.
Telenor WhatsApp Weekly & Monthly Offers
Telenor is the second largest cellular network in Pakistan and offers a decent coverage everywhere so it would be nice if you are aware of their whatsapp data offers.
The weekly whatsapp package for the telenor can be availed for only Rs 90. All you have to do is dial the code that is *5*700#. Telenor weekly whatsapp package offers you 350MBs, and long lasting ON NET minutes for the validity of 7 days.
You can avail the monthly full social bundle that will include whatsapp in Rs.85 you will get 4 GBs of seamless internet that can also be enjoyed with facebook.
ZONG Whatsapp Weekly and Monthly Packages
Zong is another next best network in Pakistan used by a number of people. Weekly Whatsapp package of Zong network will only owe you Rs 30. Your job is to get the balance of Rs30 in your android phones, Dial the subscription code that is *702# and enjoy talking to your friends and family.
In this weekly package you will get amazing offers of the network which include 1300 Sim messages and 200MBs for whatsapp. Avail the opportunity and have the fun.
If you are also interested in knowing about the monthly packages of Zong and want to avoid the hustle of getting network services every week. The consumer price of Zong network is Rs.1000, the benefits that you can receive are 40GB of internet. Dial the subscription code to *6464*3*2# for the validity of a month.
Ufone Weekly and Monthly Offers
At last but not the least, the Ufone Weekly Social Offer is an all-round offer. It does not restrict you to whatsapp only yet it comes with multiple benefits. Get the balance of Rs.50, dial the subscription code that is *6660# and enjoy the package with the validity of 7 days will be updated. In this package you will get 6GB for Whatsapp, Snapchat and Facebook. Along with this you are also offered with 200 Sim messages, 25 Off net minutes and 200 minutes for PTCL and ufone calls.
Monthly Package of Ufone network is also an amazing offer that will surprise you without costing you much. For enjoying the monthly package offer, ensure that you have the load of Rs. 750. With such a minimum amount you can have the benefit of 30GB. For obtaining this service you can dial *310#.
Can we use these data offers on Third Party Apps Like GB Whatsapp or FM WhatsApp?
This question has been asked alot by many people online and the answer to it is YES you can. GB WhatsApp and the other variants of whatsapp are simple clones and use the main whatsapp framework and servers for communications so you don't have to worry about that.
These apps are modified for extra features but the most important thing is their actual code is whatsapp based and the normal whatsapp packages will work just fine with them.
I hope you have enjoyed all the details shared by us. We would request you to please bookmark our site as there is continuous change in the internet packages due to economical issues so we don't want to chase dead offers. Our post shall be regularly updated with the latest offers.