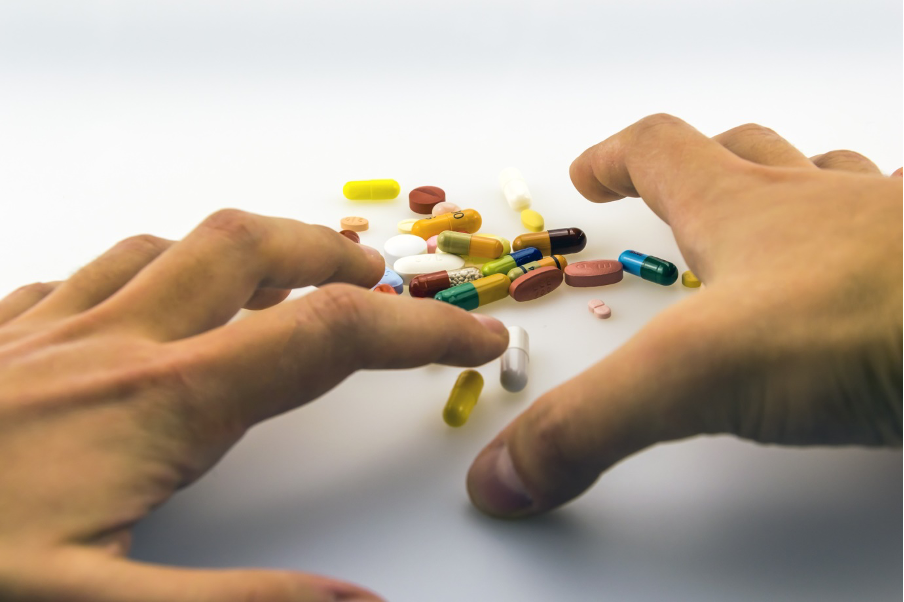 More than 20 million Americans older than 12 have substance use disorder, which is cause for concern.
Many of us start out using alcohol and substances as a way to relax or to escape from mental health issues, especially trauma. Substance use may seem manageable at first, but it's almost inevitable that it'll get out of control. This is very true if you're using these things to self-medicate.
But addiction doesn't have to be something permanent in your life. Sobriety can be within reach.
Is it possible to overcome addictions though? Read on to find out.
Can You Overcome Addictions?
It may seem impossible at the moment, but it's a very real possibility to overcome your addictions. You might've tried numerous times before, only to turn to the substances again. However, don't give up.
Over time, your brain becomes rewired to crave and need alcohol or drugs. This makes it seem as though you can't live without these things, but that's not true.
What you need to do to find sobriety again is to rewire your brain back to its healthy state. But of course, that might be easier said than done.
Ways to Overcome an Addiction
Now that you know you can overcome addictions, this glimmer of hope is motivating you to change things. So what are some ways you can get into recovery?
Quit Your Addiction on Your Own
One of the first things you can try is to quit substances on your own. This might be doable if you're not too far into addiction and/or you have the right support system surrounding you.
Depending on what you're using, it may not be safe to quit cold turkey. In that case, you should try tapering so it's less dangerous and it's not as unpleasant for you.
In any case, it's likely you'll experience withdrawal symptoms. The exact ones will again depend on the substances you're using, but they can include nausea, upset stomach, muscle aches, mood swings, shaking, irritability, sleep issues, and other cold/flu symptoms.
They can be intense, which is why people stop short of detoxing completely. Using again can be much-needed relief to quell those nasty symptoms.
Avoid Triggers
If you're successful in detoxing, then that's half the battle won. The fact is, addiction is a lifelong battle, so you'll face temptations.
Decrease the chances of these temptations by avoiding people and environments that may trigger you. For example, if your old group of friends like to party and abuse substances, then it's best to say goodbye to them and find a healthier social circle. Or if you abuse alcohol, you should throw out all of it in your house, so you're not tempted to drink.
Find Distractions
Some people drink and use drugs because they're bored. If this sounds like you, then try to find new hobbies to fill your time. These can also be great ways to handle cravings and triggers, as you'll have wholesome outlets.
For instance, you can take up walking, jogging, biking, rollerblading, etc. Physical activities can give you a natural "high," plus they'll improve your health.
Or you can take up hobbies like painting, making music, crocheting, or birdwatching. These are fantastic things to immerse yourself in, and if you find other enthusiasts, you'll have a new social circle that's not centered around substance abuse.
Turn to Your Loved Ones
There will definitely be trying times when you'll almost relapse or actually do. This is why it's so important to have an excellent support network; you can turn to your family and friends to talk things out before doing something rash.
Depending on their own situations, they may know exactly what you're going through, or not at all. Either way, they should be completely supportive of you, and not pushy about your recovery. The path to sobriety is deeply personal, so it's up to you how fast or slow you want to walk it.
Go to Rehab
In many cases, you'll need professional help to overcome your addictions. And that's perfectly fine and normal!
Signing up for inpatient rehab at centers like Ledgehill can be a wonderful thing, as you'll be in a positive and healing environment. Plus, you'll have access to medical staff and mental health professionals who can help you work through things. You'll experience things like detox, medication management, personal therapy, group therapy, and alternative therapies, such as art and music therapy, as well as yoga and meditation.
If you can't afford to take time off your responsibilities, then you can go to an outpatient treatment center. You'll receive all the same services, but without living at the facility. This cuts down on costs and makes it easier for you to keep up with normal life.
Get Into Aftercare Programs
You'll learn a ton in rehab, but like we said before, recovery is a lifelong journey. You'll keep struggling with triggers and cravings, so it's vital that you get into an aftercare program.
This is very similar to rehab; there are individual and group therapy sessions. However, the meetings aren't as frequent, so feel free to attend whenever you can or want to.
Get Started on Sobriety
As you can see, it's possible to overcome addictions, although it won't be easy. There are many ways to get sober on your own, including by going through withdrawal, having a good support system, and finding new hobbies.
But there's no shame in going to rehab too. In fact, it's one of the most effective ways to get and stay sober, so don't dismiss it as an effective way to get into recovery.
Browse our blog page for more health and fitness articles.