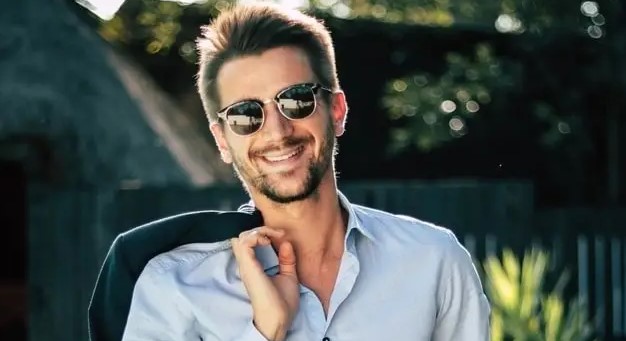 When it comes to accessorising, there's no denying that sunnies are the ultimate statement piece. They add a touch of mystery, a hint of coolness, and a lot of style to any outfit. But with so many styles, colours, and shapes, finding the right pair of Mens sunglasses that complements your look can be daunting. Whether searching for a timeless classic style or a bold and trendy statement piece, the perfect pair can elevate your outfit and reflect your unique personality. So, in this ultimate guide, you can gain insights into finding one that complements your look and is as stylish as you are.
Consider your face shape: When choosing sunglasses, it's important to consider your face shape as different styles complement different face shapes. For example, rounded or oval-shaped glasses can soften your feature if you have a square face. Conversely, if you have a round face, angular or square-shaped glasses can add a definition to your face. For an oval-shaped face, you're lucky because almost any style will suit you.
Think about the occasion: When selecting, it's essential to consider the occasion you'll be wearing them for. If you're going to an outdoor event or a beach, you can opt for those with mirrored lenses or bold frames that make a statement. However, if you're going to a formal event, it's best to choose a classic and understated one that can blend seamlessly with your outfit.
Choose a style that matches your personality: Your sunglasses should reflect your personality and style. If you're an outdoorsy person who loves adventure, you might prefer sporty glasses with polarised lenses that are perfect for fishing, hiking, or skiing. If you're a trendsetter who loves to stay up-to-date with the latest fashion trends, you might opt for designer sunglasses that make a fashion statement.
Consider the lens colour: The colour of the lenses can affect how you see the world around you. Grey lenses are the most popular because they don't distort colours and are suitable for various activities. Brown lenses are ideal for bright and sunny conditions because they enhance contrast and depth perception. Green lenses are excellent for reducing glare and improving colour perception, making them perfect for water sports. Yellow lenses are ideal for low-light conditions because they increase contrast and make objects appear sharper.
Think about the frame style: The frame style can significantly affect your overall look. Aviator is a classic style that suits almost every face shape and can add a touch of sophistication to your look. Wayfarer is a timeless style that can give you a retro and hipster vibe. Wraparound is ideal for sports because they offer maximum coverage and protection.
Get the right fit: Choosing glasses that fit comfortably and securely on your face is essential. If they don't fit well, they can be uncomfortable and slide down your nose, making them ineffective at protecting your eyes. Look for those with adjustable nose pads and temple tips that can be customised to fit your face perfectly.
Consider your skin tone: Your skin tone can also affect how the sunglasses look on you. Those with gold, brown, or tortoiseshell frames can suit your skin tone if you have a warm skin tone. If you have a cool skin tone, those with silver, black, or blue frames can complement your skin tone.
Pay attention to the details: Little details, such as the temple tips' colour or the bridge's shape, can significantly affect how the sunnies look on you. Look for details that complement your style and add a unique touch to them.
In conclusion, getting Mens sunglasses that complement your look requires considering your face shape, the occasion, personality, lens colour, frame style, fit, etc. Considering the abovementioned factors, you can choose the perfect pair that protects your eyes and adds style and personality to your look.