Hoodies are so common in the world that they have their own season: hoodie season. People are enthralled by it. We certainly do. Nothing beats a cozy, fresh hoodie.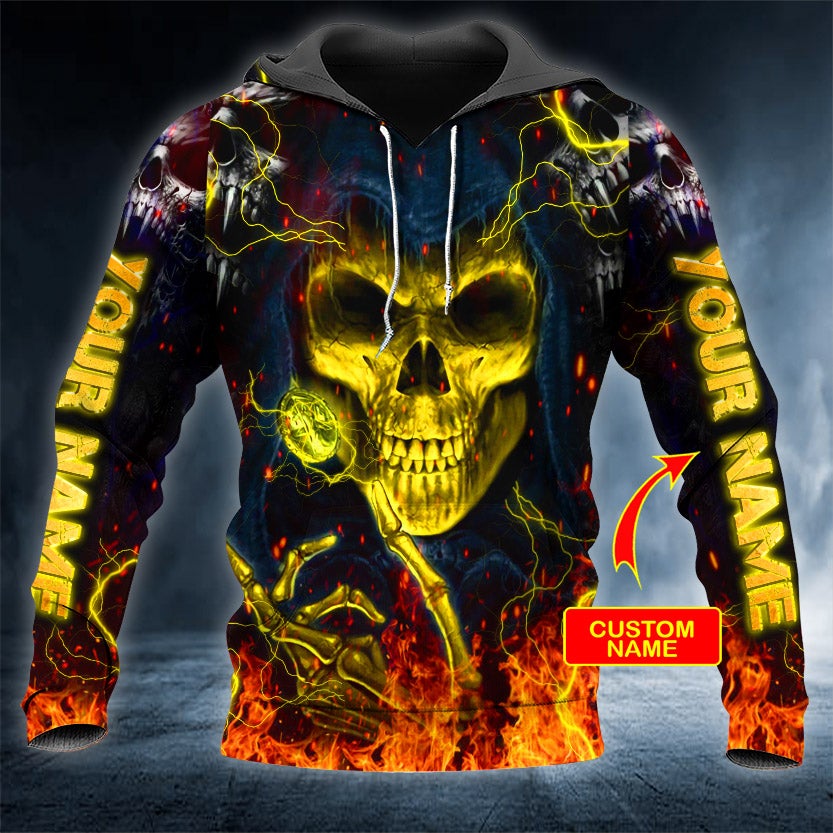 As a result, personalized hoodies are an excellent and memorable method to promote your company, outfit your team, sell a large quantity of merchandise, or simply treat your friends, family, and fans with some warm, cozy goodness.
Hoodie Print Methods
This adaptable garment offers a multitude of print areas and customization options, but it does have certain limitations. Printing on the front of a pullover, for example, is restricted by the front pouch (if it has one), while printing on the outside of a zip-up is restricted by the zipper. Let's take a look at the best 3D Printed Hoodies.
Screen Printing
For the majority of hoodie printing, screen printing is the preferred approach. This traditional approach is brilliant, long-lasting, and everyone's favorite. If you've had a printed shirt for a long and it still looks great, it was most likely created with screen printing. This technology, commonly known as silkscreen printing, ensures excellent design replication. This procedure is used by many specialists since it produces good outcomes.
Another advantage is that you can print on dark textiles without difficulty. As well as practically any type of fabric. The disadvantage of screen printing is that you pay per color, and set-up fees can be exorbitant if you only need a short run. As a result, keep the print plain.
DTG or Direct-to-Garment
When making a short run of hoodies or needing full color, DTG or direct-to-garment is the way to go. The print quality isn't nearly as excellent as screen printing, and the colors aren't as brilliant, but you can easily produce a single piece with bright colors on it, which would be prohibitively expensive with screen printing.
For optimum results, use 100 percent cotton hoodies with DTG. Also, if you want it to last, avoid using hot water and harsh detergents.
Direct-to-film (DTF) printing is a reliable method for customizing hoodies. It offers a simple and effective way to transfer designs onto fabric, ensuring vibrant and long-lasting prints. The Prestige L2 DTF printer is commonly used in this process, delivering high-quality results that can withstand wear and washing. This makes DTF printing a good choice for creating personalized and durable designs on hoodies.
Heat transfer (or perma-press)
Heat transfer (or perma-press) is the approach to utilize if you want to do some glossy metallic foil company or if you have a full-color design but can't afford to pay for all the ink colors and can't use DTG due to an unusual print position. Keep in mind that it creates a thin plastic covering on the fabric's surface, which eliminates breathability. As a result, it is advisable not to make the design concrete.
If you wash this type of print too many times with heated air and a powerful detergent, it can eventually break and chip. So, don't do that.
Dye-sublimation
Dye-sublimation is the technique used to create an "all-over printing" (almost all over). This is also an excellent choice for full-color printing, such as a fantastic space unicorn theme. Isn't everyone in possession of one? Dye-sub is related to heat transfer, but it includes a chemical reaction that skips the liquid phase when heated, converting to gas that attaches to the fibers.
It produces a long-lasting, permanent, and bright "soft hand" print. Remember that it only works on rayon. So there you have it. This strategy works well for large and intricate designs. If you see a shirt with a lot of print on it, it was most likely made using this approach.
Embroidery
Embroidery is a great way to maintain your branding tastefully, clothe your staff, or design your sweatshirts for retail. Remember that embroidery includes backing on the opposite side of the cloth, which might be bulky on thinner clothing or slightly irritating in regions of friction (like on the nips).
As is typically the case, keep your embroidered design small and simple. A normal embroidered logo or design would be placed on the left chest, but we have done some unique print positions, such as the wrist or the border of the hood.
Final Words
Modern technology has provided us with a plethora of t-shirt printing alternatives. The majority of the processes offer very high-quality design replication. You can also use your imagination and experiment with different colors and patterns to achieve your goals.
Check to see if the color and fabric of your t-shirt are suitable with a specific printing method. These are possibly the most critical aspects that will have a significant impact on the outcome.