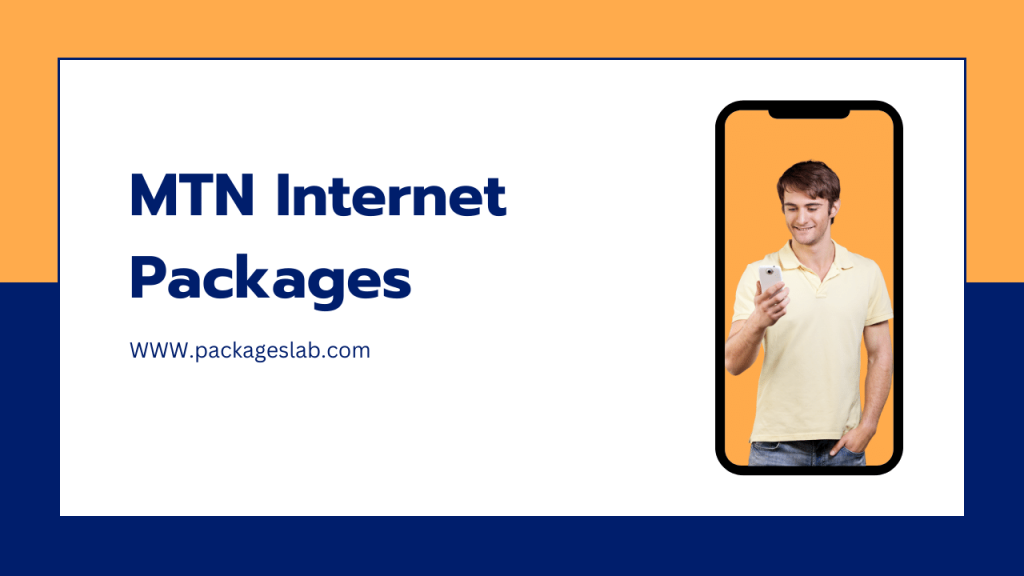 In today's fast-paced world, staying connected is not just a convenience; it's a way of life. Whether you're navigating through your professional tasks or indulging in entertainment, having a reliable and swift internet connection is paramount. This is where MTN, a name synonymous with innovation and excellence, steps in. With a wide array of internet packages designed to cater to your unique needs related to MTN Internet Packages.
Empowering Your Digital Lifestyle
At MTN, we're not just offering internet packages; we're enabling experiences. Our high-speed internet plans ensure that buffering and slow loading times become a thing of the past. Stream your favorite movies, play online games, and video call your loved ones with unparalleled clarity and speed.
Unveiling Unlimited Data Plans
For the data-hungry users who can't get enough of the online world, MTN Internet Packages are a dream come true. Experience the freedom of unlimited browsing and streaming without worrying about data caps. Stay connected without limitations and explore the internet to your heart's content.
MTN Afghan Daily and Hourly Internet Bundles
| Package | Price (AFN) | Data Volume | Validity | How To Subscribe? |
| --- | --- | --- | --- | --- |
| MTN Hourly | 15 AFN | 1200 MB | 1 Hour | Dial: *344*61# |
| MTN Daily | 15 AFN | 100 MB | 24 Hours | Dial: *344*12# |
Afghan MTN Weekly and Monthly Internet Packages
| Package Name | Data | Price(AFN) | Validity | How to Subscribe? |
| --- | --- | --- | --- | --- |
| Weekly Pack | 500 MB | 89 AFN | 7 Days | Dial: *344*22# |
| Monthly Pack | 1 GB | 299 AFN | 30 Days | Dial: *344*30# |
| Monthly Pack | 2 GB | 399 AFN | 30 Days | Dial: *344*31# |
| Monthly Pack | 4 GB | 499 AFN | 30 Days | Dial: *344*32# |
| Monthly Pack | 8 GB | 725 AFN | 30 Days | Dial: *344*33# |
| Monthly Pack | 15 GB | 1399 AFN | 30 Days | Dial: *344*34# |
| Monthly Pack | 30 GB | 2699 AFN | 30 Days | Dial: *344*36# |
Seamless Connectivity with MTN Internet Services
Your online experience is not just about speed; it's also about staying connected no matter where you are. With MTN's extensive coverage, you can enjoy a reliable internet connection even in remote areas. Our commitment to providing widespread coverage ensures that you're never disconnected from what matters most.
Embrace the Future with MTN
In a world where connectivity drives progress, MTN is your steadfast companion. With a range of internet packages designed to cater to all your needs, we're here to empower your digital journey. Say goodbye to connectivity woes and step into a world where possibilities are limitless. Join the MTN family today and experience the internet like never before. It's time to embrace the future with MTN by your side.
Discovering the Spectrum of MTN Internet Packages
At MTN, we understand that everyone's internet requirements differ. That's why we offer a diverse range of internet packages tailored to suit various usage patterns. Whether you're a social media enthusiast, a business professional, or a content streamer, MTN has the perfect package for you.
1. MTN Data Plans: Stay connected without breaking the bank with our range of affordable data plans. These plans are designed to cater to light to moderate internet users who want to stay connected, browse, and communicate effortlessly.
2. Internet Bundles by MTN: For those who need a bit more data for streaming videos, online gaming, or downloading large files, our internet bundles are the ideal choice. With flexible options, you can choose the package that suits your data consumption habits.
3. MTN Prepaid Data Offers: Enjoy the freedom of prepaid plans with MTN's prepaid data offers. You're in control of your usage and spending, and you can easily recharge whenever you need more data.
4. MTN Postpaid Internet Plans: Seamlessly manage your internet usage with our postpaid plans. Experience uninterrupted connectivity and pay at the end of the billing cycle.
5. MTN Data Subscriptions: Our data subscriptions are curated to provide you with a seamless online experience. From daily plans for quick tasks to monthly subscriptions for consistent usage, MTN has a subscription plan that aligns with your internet habits.
6. Best MTN Internet Deals: When you choose MTN, you're choosing the best. Our internet deals are carefully crafted to offer you unmatched value for your money. Stay connected affordably with our range of packages.
7. MTN Data Promos: Keep an eye out for our exciting data promotions that offer bonus data, discounted rates, and special perks. With MTN's data promos, you can enjoy more for less.
8. MTN Data Add-ons: Sometimes, you might need a little extra data to get through the day. With MTN's data add-ons, you can top up your data allowance quickly and conveniently.
9. MTN High-Speed Internet Plans: Experience the internet at its finest with MTN's high-speed internet plans. Whether you're streaming high-definition videos or hosting virtual meetings, our high-speed plans ensure a smooth online experience.
10. MTN Data Allocation: With MTN's data allocation, you have the flexibility to choose the amount of data that suits your needs. From light to heavy users, we've got you covered.
11. MTN Internet Connectivity: Stay connected wherever life takes you with MTN's widespread internet connectivity. Whether you're at home, in the office, or on the move, our network ensures seamless connectivity.
12. MTN Data Benefits: Beyond just browsing, our data packages come with a range of benefits. Access to streaming services, social media bundles, and exclusive content are just a few of the perks you'll enjoy.
Unveiling the Future: 5G with MTN
As technology evolves, so does MTN. We're excited to announce our foray into the world of 5G, the next generation of connectivity. With 5G, you can expect lightning-fast speeds, ultra-low latency, and the ability to connect more devices simultaneously. Get ready to unlock new possibilities with MTN's upcoming 5G offerings.
Navigating the MTN Universe: How to Choose Your Package
Choosing the right MTN internet package is simple. Start by assessing your usage patterns. Do you mainly use the internet for basic browsing and communication, or are you an avid streamer and online gamer? Once you've identified your usage level, explore our diverse range of packages to find the one that suits you best. If you're unsure, our customer service representatives are here to guide you toward the perfect package.
Frequently Asked Questions
1. How do I subscribe to MTN internet bundles?
Subscribing to MTN internet bundles is a breeze. Simply dial *123# on your phone, select the data bundle of your choice, and confirm your subscription.
2. How can I check my MTN data balance?
To check your MTN data balance, dial 1314# on your phone, and your remaining data balance will be displayed on the screen.
3. Can I share my MTN data with others?
Absolutely! With MTN's data sharing service, you can share your data with friends and family. Dial 1312# to start sharing the internet goodness.
4. Are there any promotions or bonuses for recharging data?
Yes, MTN often offers promotions and bonuses for recharging data. Keep an eye out for our special offers to get more value for your money.
5. How can I activate MTN's unlimited data plan?
To activate MTN's unlimited data plan, dial *567# on your phone and follow the prompts to subscribe. Enjoy unlimited browsing and streaming with ease.
Also Read: *617# Jazz Package: Code, Price & Details
Final Words
As you embark on your digital journey, let MTN be your trusted companion. With a wide range of internet packages designed to cater to all your needs, MTN ensures that you're always connected to what matters most. From fast browsing to seamless streaming, we're here to make your online experience extraordinary. Join the MTN family today and step into a world of limitless possibilities. Embrace the future with MTN Internet Packages by your side.