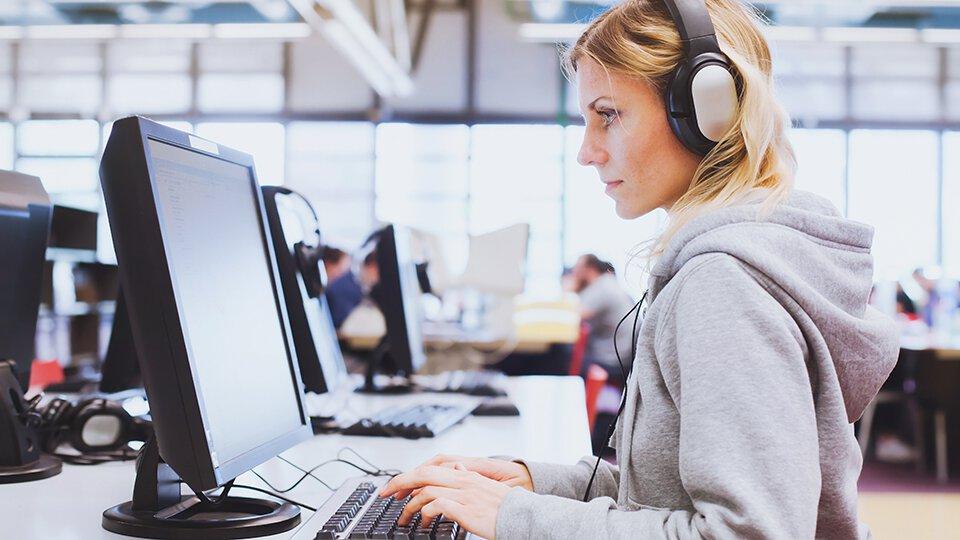 Training your remote workers for success has now become more urgent than before. Thanks to the pandemic, every small and established organization realizes that skilled remote workers can positively impact their businesses. The problem, however, is that some organizations aren't well prepared for remote jobs.
The pandemic came all of a sudden disrupting many activities. Thus, no one, especially businesses, has enough time to get ready. That leaves many companies struggling with positioning their workers for digital work well.
If your company is currently going through this, don't worry. In this article, you will learn how you can organize in-depth training for your remote workers to increase their efficiency and speed.
Use the Right Technology
With the widespread use of digital tools and platforms online, you can't help but embrace the right technology. This is essential to boost your company's efficiency and achieve your goals quickly. Working at home demands connecting with other team members through video, audio, and other media forms. Using tools that help connect teams through these media can make your workers work faster and more efficiently. Some practical tools are Google Hangouts, Zoom, GSuite, Trello, Slack, Zoom, and Smartsheet.
Organize Training
Even if your workers have the expertise for remote work, it won't hurt to double down on your training. There are different ways of training your workers that won't affect their daily activities. For instance, you can organize synchronous learning where all learners participate in the class with their facilitator. This class can take place online or offline.
Another way of organizing training for your remote workers is to make the classes asynchronous. That means learners can access learning content, and assessments and communicate and participate in activities at their own pace. In other words, workers don't need to be physically present for remote training or even need to be in the same online class at the same time to study and complete the training.
Identify the skill gap
To ensure your workers are learning through the platforms you have organized, you need to identify the skill gap. What skills do they have before? What skills do they have now? What expertise will they need in the future? You have to work this out and create a plan to fill the skill gaps.
From customer service skills, digital marketing skills, application management, and project management certification, you must help your workers develop the skills needed to achieve your company's goals. Whichever learning modes or platforms you choose will be determined by the skills your workers lack.
Also, remember that your workers are just adapting to a new system. A lack of skills for the execution of the job required can lead to frustration and incompetence. You can identify the skill gaps by asking your employees to offer feedback on their training. You can also conduct quizzes, employee assessments, quizzes, and polls to uncover gaps in knowledge.
Record and track digital classes result
You can't achieve anything if you don't track and document your workers' remote learning. Keeping track of the progress of virtual learning can help you ascertain the effectiveness of the classes and use the result to shape future training plans.
Encourage your workers to give feedback after every class session. Also, you should stay back online during synchronous classes to answer questions and address any doubts workers might have. Chatting with workers when the lesson is still fresh in their minds can be helpful. Like a typical college classroom, learn to reward employees with rewards and gifts if they perform well. That will encourage and motivate them to put effort into learning.
Use VPN
While you are trying to switch to remote work and make sure everyone is on board, it is easy to forget to protect your company against digital fraudsters and phishers. VPN can protect your employees while they work on the internet. Although many large corporations are already using VPNs, some small business owners are still behind. You should check the best VPN list to select the suitable one for your company. There are many free and low-cost VPNs online so you will just have to find the one that suits you well.
When you use one out of the best VPN list, all your data and documents pass through an encrypted channel that cybercriminals or no one can decrypt. Besides, hackers won't know your IP address since a VPN hides the original IP address of a VPN server. You can also access files safely in public networks, and all the VPNs on the best VPN list are affordable.
Conclusion
With remote work gaining ground in many companies, it is now pertinent to train remote workers for better success online. This involves organizing training, providing the right tools, using the best VPN list, and keeping track of digital learning progress. Without the necessary skill to sail through remote work, workers will be frustrated, leading to inefficiency and a lack of productivity.