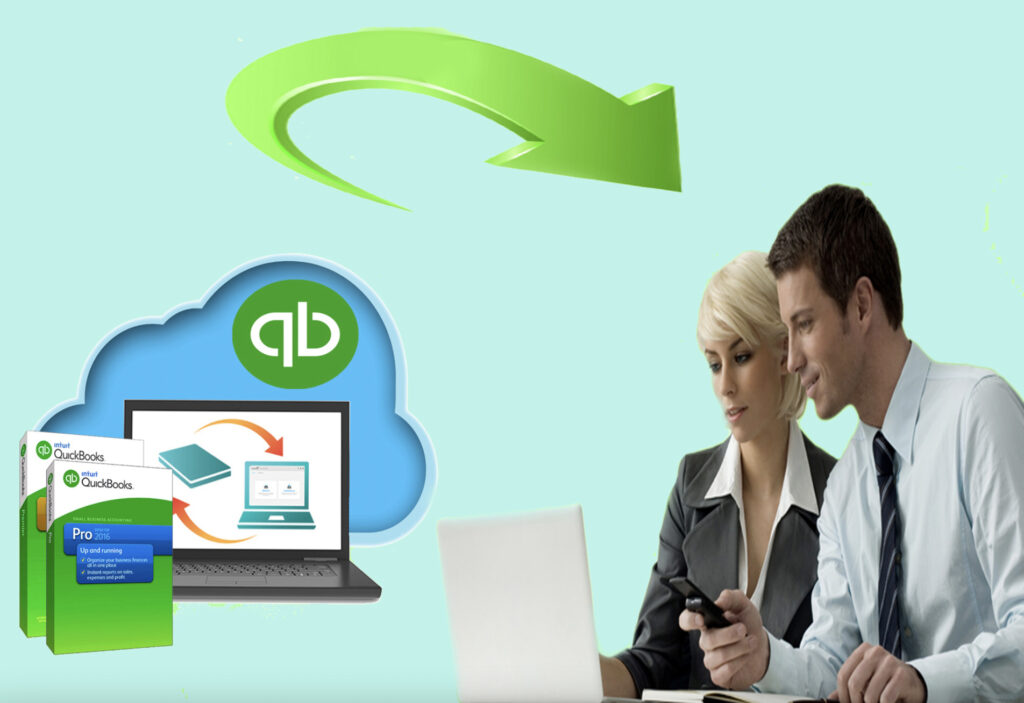 If you're a fan of QuickBooks, you are surely not alone. It's one of the best and most famous accounting platforms available today, and it is primarily geared toward small businesses. These days, QuickBooks is available in both on-premises and in-the-cloud formats which makes it incredibly easy to manage your business from anywhere. Here are some of how QuickBooks Cloud Hosting can make things much simpler for your company, too.
The Main Benefits of QuickBooks
QuickBooks Hosting isn't a favorite for no reason; in fact, small and medium businesses rely on it every single day because of a few very important benefits:
On-the-Go Management – Because QuickBooks keeps your data in the cloud, you can access it on Azure VDI Solution from anywhere. That implies if you're commuting but you need to track your sales or send an invoice right away, all of this is possible with just a few taps or clicks. The best part? You can know how your business is going whenever you like as long as you have an active internet connection.
Instant Collaboration – One of the greatest benefits associated with cloud-based anything is the ability to collaborate with others in real time. This can help you better understand your finances, and it can also significantly improve workflow efficiency.
Enhanced Security – Finally, QuickBooks is no stranger to security, and it uses industry-recognized security protection including 128-bit SSL encryption to make sure your data is always safe. The QuickBooks team backs up your data for you automatically, so there's never any risk of data loss.
More Benefits to Consider
Aside from the three main points listed above, QB offers much more. Business owners can create a hierarchy of access privileges that permit different levels of access for people across the company, which puts them in control of their data without sacrificing collaboration. You can create multiple business forms on the go – not just invoices – and you can choose from numerous plans designed in such a way that you will never find yourself paying for more service than you need.
It's even especially good for inventory management since you can view quantities on hand, get real-time inventory valuations, and instantly access your purchase orders from vendors no matter where you are.
If you are looking for a well-known software platform, that has a solid reputation for quality, and provides you with all the money and/or inventory management tools you need no matter where you are, QuickBooks Cloud Hosting can provide it, and it can make it incredibly simple at the same time.
Remote Access to QuickBooks Desktop
Some businesses prefer QuickBooks Desktop vs QBO. QuickBooks Desktop's features are usually more developed compared to the online version.
If you need remote access to QuickBooks Desktop Pro or QuickBooks Enterprise, Apps4Rent offers QuickBooks Desktop hosting and remote access solutions. If you have an existing QB server you need remote access to, they can assist with installing remote access software guarded by two-factor authentication and logging. If you don't have an existing QuickBooks server, we can assist with this as well with our QB Desktop hosting solution.
Conclusion
Apps4Rent is an authorized commercial hosting provider, meaning Intuit trusts us to provide high-quality QuickBooks cloud hosting for businesses like yours. This means you'll always get excellent service and the best customer support. Apart from that they even provide a service to O365 tenant to tenant migration with Outstanding migration assistance and 24/7 high-tech support.